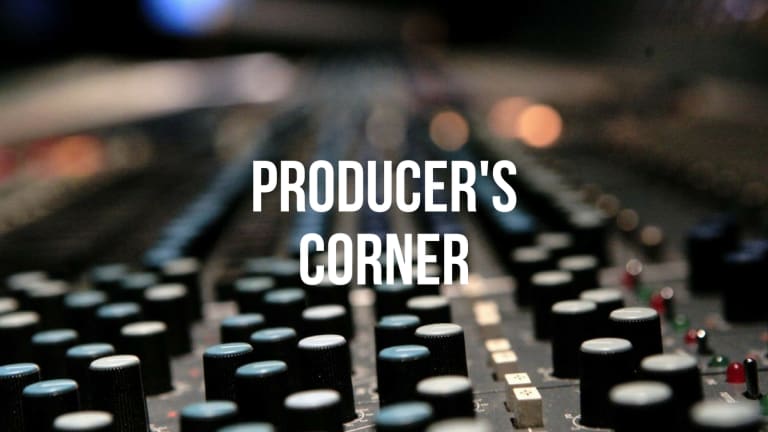 3 Challenges You Can Take To Make Yourself A Better Producer
If you want it, you've gotta work for it.
Keeping yourself on toes, learning something new every day and pushing yourself is the key to progress as a creative artist. Previously, we did a piece on what you can do to increase your creativity and music writing skills. Although creativity is a major piece of the puzzle, this article is all about critical listening and pushing yourself to become a better producer. 
Here are the 3 production challenges you can take on to take your production skills to the next level!
1. Create the Same Sound as Your Favourite Track
If you've totally relied on using presets and never made any sound on your own, this will be pretty difficult for you. But if you have a deep desire to improve your sound design skills, doing this on a regular basis can definitely help you out a lot. So, think about a track that has been on your mind lately and loop 2/4 bar of that track to see if you replicate, (or least come close) to the sounds that are playing. 
The result doesn't have to sound exactly the same, but if you get close to the movement, timbre, and energy of the sound, consider you've passed the challenge. The purpose of this challenge isn't to copy or lose your own individual essence with your production. Instead, it's meant to help you better understand sound design so that you can add more tools to your utility.
Doing this every other day for even a month can genuinely add a lot to your sound design skills!
2. Improve Your Mixdown Game With Referencing
There are a lot of producers trying to make their way into the industry these days, and although a slick marketing campaign can hide a lack of talent or skill for the short term, you can't hide behind a façade forever. Which is why you need to make sure your technical game is on point in order to increase your chances of beating out the competition.
In a perfect world, you would have a budget to mix and master every single one of your tracks. But early on in your career that may be a expense you're not prepared for. Although it isn't important to get outside ears on your track to help tidy up things you may be missing, it's worth learning the basics of how to mix and mastering. And referencing can help. 
Referencing can do magic to your tracks. By listening to a song you admire, you can analyze how the kick & snare, the low-end balance, the highs-hats, etc, sound to help you make decisions about your own track.
For example, if you reference any mastered electronic music track, the bass will be hitting close to -30 on Voxengo Span, so there you have a reference for how loud your low end should be. Similarly, you can reference other of a track you admire and mix accordingly. 
3. Designing Day
I've mentioned this in the previous articles, but how you mentally approach your track can be crucial to your creative output. Some days you need to get out everything and everything that comes to your mind. Conversely, there are times when you need to be super specific and cautious about the results. 
Previously, I suggested you take a "mind flow" approach and make 10 sounds without worrying about the results. But here, you have to focus on quality & complexity rather than quantity. 
Consider this: focus on what drives your song. Is your song focused more on drum structure, melodic flow, or the sound design of your bass patches? If you have figured this out, then focusing on being creative but in a bit controlled way. Instead of vomiting out to many creative ideas at once, work specifically on the motivating force behind the track in order to get the results for you. One thing that you can be sure of, is that 7/10 times you won't get the exact sound that you have in your head. However, getting as close or being content and happy with the results is what matters!
Now It's Time to Hit the Studio
These challenges aren't meant to force you to change your approach and make you uncomfortable at times. Everything starts with you, so if you commit to the practice and strive to constantly improve, then you will begin to take steps, whether big or small, towards progress.
If you challenge yourself to do this almost daily for a month, I'm sure you'll see growth in your understanding of sound design as well as in your creative self. You have to put in the work and grind if you want to compete in the current environment then commitment is necessary. But don't forget, that first and foremost it's about the music, and if you're not having fun then take it at your own pace. Because after all, we're all just here to dance.