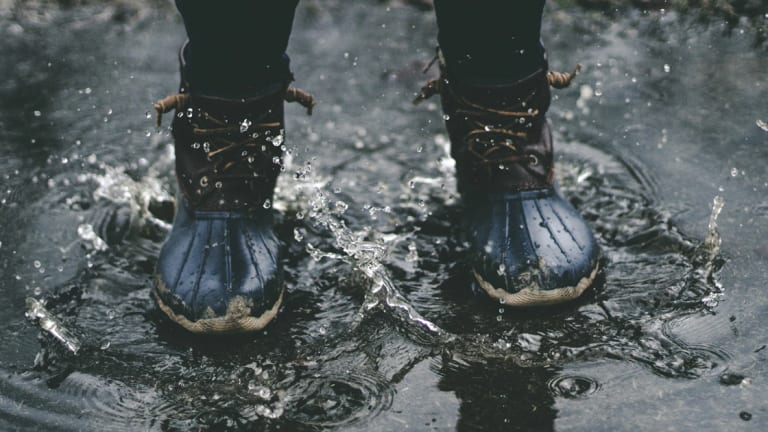 You Might Just Need an Umbrella for These Heavy Hearted Rainy Day Songs
Sorry to rain on your parade, but sometimes you just need some gloomy music.
Whether you're stuck inside watching the rain or somewhat getting soaked because you totally forgot to bring an umbrella, we've got the perfect soundtrack to your gloomy, but maybe okay rainy day. With some electronic, a little bit of trap, and a smidge of melodic and future bass tracks from artists like Illenium, filous, EDEN, Seven Lions and Jai Wolf, our playlist will definitely fit whatever your rainy day mood may be. 
Here's a teaser:
Said The Sky & Kwesi - All I Got
Rainy days are often accompanied by self-contemplation, mainly regret of some sort...well at least for some. And there's no better song that fits this glum thinking than Said The Sky's heartbreaking "All I Got." This chill melodic song will have you thinking of your past love and all the things you wish you could've done to fix it. 
San Holo - BWU
Well isn't this a throwback to those early San Holo days? "BWU" fits into that same breakup sadness, but perhaps it isn't entirely that. Maybe you haven't lost love and is stressing over a crush that you've had for awhile instead. Then that rainy day thinking goes something like, "I just want to be with you," please notice me. 
ODESZA - Bloom
So you're outside walking through this miserable rain, but it's not so bad because you got ODESZA's bassy goodness that is "Bloom." Automatically you have to feel like a boss, skillfully dodging puddles left and right, while weaving your way through the crowd of colorful umbrellas. 
Kasbo - About You
Although Kasbo's blissfully relaxing song "About You" is about thinking of someone, it's a track that you could easily listen to while you're watching the rain from your window ledge or even sitting outside on your stoop/porch just enjoying the beauty of nature. Maybe you'll even be lucky enough to catch a glimpse of a rainbow!
Lauv - Reforget
Okay, so it's about breakups again, but we just couldn't leave out one of Lauv's first songs! Piggybacking on self-contemplation, you could also feel utterly lost in life and a song about drinking away your regrets to "reforget" is the way to go. 
If you liked what you heard so far, check out the rest of our rainy day themed playlist and be sure to bring your umbrella!