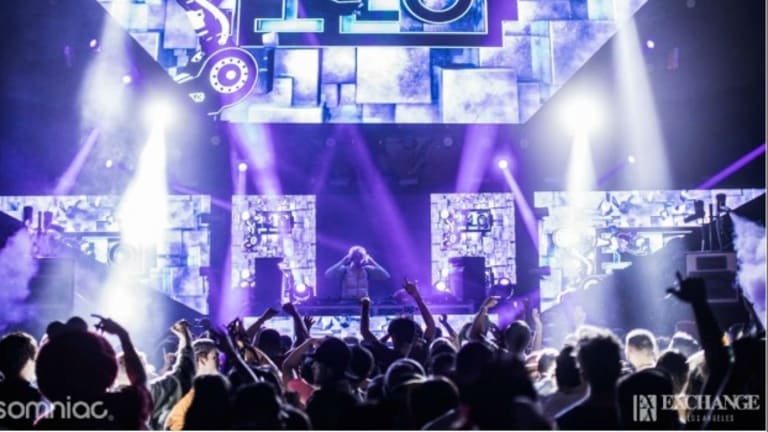 Rendering Reality: How Visual Artist Motus Is Shaping the World of EDM's Rising Stars
Visual artist Motus is the man behind the scenes of all your favorite EDM acts.

It's no secret that touring represents the most important source of income for most major artists. While the artist and their music is the most essential aspect of any live performance, no one outside of them shapes the character of a show more than the visual artist behind the scenes. In electronic music 3D animators are few and far between, and for that reason only a select few visual artists such as Beeple have the luxury of working with superstar acts the likes of Zedd, Skrillex, Avicii, and more.
Portland based visual artist Motus has been particularly influenced by this consolidation. In developing his own blend of 3D environments and visuals, he has brought the stories of many up and coming and established artists to life. Motus' hyper realistic 3D graphics have created the worlds behind the music of Dr. Fresch, Party Thieves, Ekali, HI-LO, and many more. His work is as artistic as it is technical, creating vibrant scenes, manipulating object dynamics in rapid succession, and maintaining the integrity of the artist's brand and vision throughout the creative process. The way Motus talks about developing his craft is often akin to a producer finding their sound. Sometimes the most valuable part of the process is trial and error, innovating on existing presets, and relishing in the happy accidents along the way.
"My favorite thing about making concert visuals is how many people get to experience them in a live setting. There's nothing like seeing them on the gigantic screens of a beautiful venue behind the artist. It's a whole different experience, and that's what I'm focused on right now - creating live visual elements that make you feel something larger than life. I want people to leave my clients' sets feeling like they just traveled to another dimension of music."
As with any skill set in this day and age, adaptability and innovation are two of the most important keys to success. With the continued rise of video content in the digital space, Motus has adapted to take on his most ambitious projects yet; full-length 3D lyric videos. Creating fully animated lyrics and environments, these immersive videos are one of a kind. It's a voluminous undertaking for one artist, the final rendering process alone for one of these videos can take anywhere between 20-60 hours. Indie labels and channels such as Trap Nation, Elysian Records, and Proximity have recently taken keen interest in more substantive video content, and their influence has allowed Motus' reach to extend outside of concert venues and perpetuate within the digital space
Similarly, his affinity for innovation continues to keep him on the cutting edge. With goals to develop 3D meshes and objects using photographs, his work is helping producers tell more impactful stories with their music than ever before. Check out some of our favorite clips created by this rising visionary below, and connect with Motus to see his latest mind-bending graphics shaping the shows and stories of tomorrow.