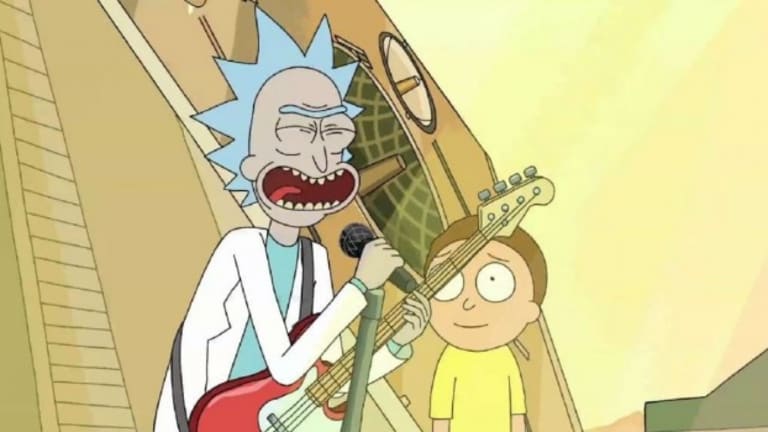 Is Rick and Morty the Unofficial TV Show of Dance Music?
EDM stars love to get schwifty!
Adult Swim's immensely-successful program Rick and Morty is the biggest TV show in the world right now. Every Sunday, social media feeds across the globe fill up with posts about this cartoon and that show about violence, nudity, and dragons. Rick and Morty features a slew of witty inside jokes, sci-fi & movie parodies, hilarious songs, and plots so crazy that in just 30 short minutes you'll start to question reality. Considering dance music is at the forefront of social media, many artists have expressed their love for this absurd cartoon.
Deadmau5 Needs That Sauce
In case you questioned if this show was actually as popular as my intro claims, consider the McDonald's sauce frenzy. In the first episode of Season 3, Rick mentions how he misses the Szechuan McNugget sauce that McDonald's made available in the 90's. Almost seconds after the episode aired the internet was flooded with memes and pleas to McDonald's begging them to bring back that special sauce. McDonald's must have realized that this episode and the meme explosion it created gave the company an insane amount of publicity and free advertisement for their chicken nuggets, so they sent the creators Dan Harmon and Justin Roiland plus some lucky fans, a jug of the sauce.
One of the fans decided that he was delivered liquid gold and decided to cash in and sell the sauce on ebay. Bids we're up to $15,000 (yes, you read that correctly) until a dedicated fan swept in and bought the sauce for himself. But just who is crazy enough to spend $15,000 on a jug of sauce? None other then dance music legend deadmau5. To show just how dedicated he is, deadmau5 purchased this sauce during his wedding festivities.
Rick and Morty Hit the Festival Circuit
A lot of music festival fans love to create their own costumes, jewelry, and totems to show off at the party. Some fans spend months crafting the perfect outfit, or designing the totem that will represent their festival squad. Like Halloween, many of the costumes and totems are based on popular culture. Seeing as Rick and Morty is an unstoppable force of memes and popularity, they've become one of the most represented figures at the festivals.
Rick and Morty Pick up the Mic
Believe it or not, there are other ways to show your love for the show without having to drop thousands of dollars on sauce. Bass artists Midnight Tyrannosaurus and EH!DE showed their love for the galaxy's favorite Grandpa-Grandson duo with their song "Planet Purge Pt 2" released on Never Say Die's sister label dedicated to up and coming artists, Black Label. The track samples the show heavily and combines some lines from one of the most violent episodes "Look Who's Purging Now" into a brutal dubstep song ready for the mosh pit.
Even dance music icon, Eric Prydz, was recorded playing samples from the show in one of his August shows.
The show features a lot of original songs that despite being hilarious are also incredibly catchy. Last week's episode featured a song about erotically touching alien skin folds. (not kidding) Indie band Chaos Chaos lent their help to Justin Roiland to create this ballad of alien sex perfect for the radio. That's not a joke either... after the show-runners requested radio time, radio stations across the country have been playing the song on their stations. They are even working on a version of the song without all the cursing so they could be played on every station that wants to feature alien eroticism.
(Writing an article featuring sexual alien skin folds is a good metaphor for how my life is going at the moment)
To take things a step further this song reached #69 (nice) on the iTunes Pop Charts.
In response to the creators request for radio play, dance music superstars Knife Party tweeted their support of the tune.
Alongside Knife Party, super-fan and the sauce-boss deadmau5 teased a potential remix.
Fans and artists alike obsess over this show and continue to incorporate it in dance music culture. With all this evidence, there is a convincing argument for why Rick and Morty is the official show of dance music.
Listen to the full song about aliens doing the dirty on Spotify below!