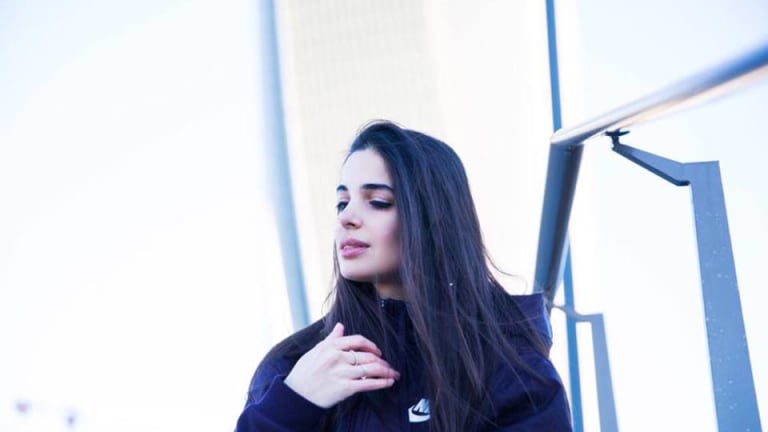 Rossella Blinded Shows the Softer Side of Dubstep with New EP, Resilience
Resilience makes you want to headbang and cry at the same time.
Dubstep and bass music up-an Rossella Blinded has stepped up her game recently with her fourth EP, Resilience. The three-track collection embodies Blinded's genuine passion for classical music, but also for trap and hip-hop.  
The first track, "Resilience Intro," provides a theatrical and dramatic introduction layered with simple piano notes. The elegant and suspenseful start perfectly welcomes the heavier tracks to follow. "Hero" is a darker and more emotional single exhibiting her take on the trap and hip-hop genre featuring Ryshon Jones. Wrapping the EP up is the traditional sound Blinded is known for, encapsulated in a dubstep and grimy banger called "Speak Your Silence." 
On Resilience, Blinded has said: 
"The EP was a long process because I wanted to explore some different genres such as dubstep and classical music, differently from my previous three eps. It was also a difficult period for me musically speaking; I took a break from touring just to focus on music and to feel stronger. This is why this EP is called Resilience. I really love the final result because inside there's all of me. I also sang in all the tracks which makes it very personal for me too and choosing to take the risk to insert classical music elements mixed with dubstep has been the best choice for me!"
As the new year approaches, Blinded's destiny is confirmed to skyrocket. With an EP like this one, there's no telling what's next for the Italian rising star of tomorrow. 
FOLLOW ROSSELLA BLINDED:
Facebook: https://www.facebook.com/rossella.blinded/
Twitter: https://twitter.com/RossellaBlinded
Instagram: https://www.instagram.com/rossellablinded/
SoundCloud: https://soundcloud.com/liquidstranger