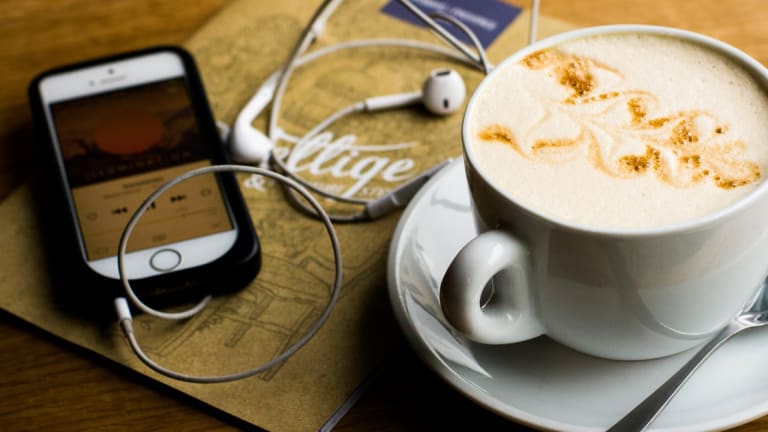 Fall into Autumn with Our Awesome Selection of September's Top New Releases [Playlist]
Catch up on all of this month's newest tracks!
One of the best things about fall is definitely seeing the leaves change color, but there's one thing that's at a close tie with it: all of the end of the year EDM track and album releases! It's only just the beginning of all these new goodies that are going to come out and there's already so many great tracks from this month alone. From epic electronic releases and bass heavy trap and dubstep tracks to reggae infused tropical house songs and funky house tracks, there is quite a variety in our monthly top picks playlist. 
This month David Guetta finally released his highly anticipated seventh album, 7, which features many massive pop collaborations with hit artists like Jason Derulo, Bebe Rexha, Sia, Charli XCX, Nicki Minaj and a ton more. And not only that, there's a second disc that features some bangin' house and dance music. It's really the best of both worlds, so if you haven't yet, definitely check it out!
There were plenty of dubstep/hard dance releases on Monstercat this month from DJs like Muzzy, Trivecta and Crankdat. However, the one that really caught our eye was a crazy hard dance collaboration that combines everything we love about Darren Styles, Gammer and Dougal. With its fast pace and hardcore drops, "Burning Up" is definitely a song that'll get you hyped. 
One of the most catchy and addicting songs from this month has to be Khamsin's "Plastic Dreams." Featuring Kidswaste, it's a beautiful electronic song that makes you feel like you're floating on a cloud and, if you do happen to think about someone specific, you might just find yourself smiling like an idiot too (which is totally okay, so smile away).
Since it's September, we couldn't help but add Conro's funky rendition of the popular Earth, Wind And Fire song. Now the real questions is, do you remember the 21st night of September? 
So while you're maybe jumping into a pile of leaves or staying indoors wrapped up in your favorite hoodie sipping some coffee, be sure to listen to September's newest releases!