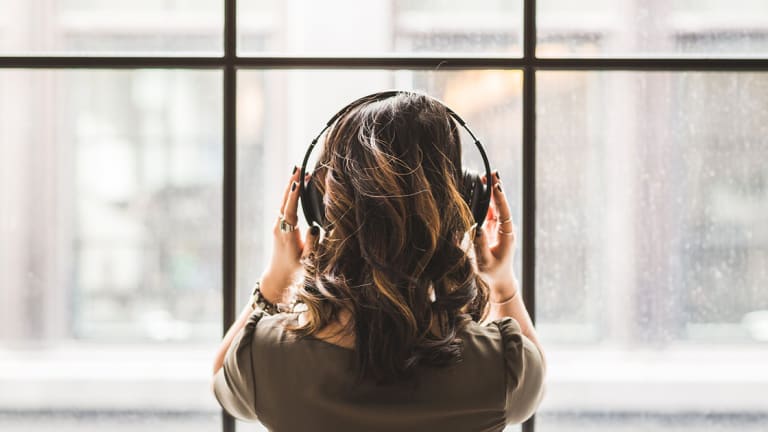 Catch Up on the Top Dance Music Releases From September [PLAYLIST]
We've rounded up our favorite releases this month for your listening pleasure!
Fall is here and with the new season, we have a ton of new tracks! So sit back with your pumpkin flavored whatever and get ready to listen to some electronic, progressive house, dubstep and house music from fan favorites like Don Diablo, Kygo, Tiësto and ODESZA and up and coming DJs like Ray Volpe, DJ Licious and Lash.
At the beginning of the month this French DJ played where no artist has ever performed before: atop the Arc de Triomphe in Paris. And if you guessed it, it's DJ Snake. He performed a minimix featuring his collection of hits throughout his career and debuted his newest track, "A Different Way" that features vocals by Lauv and was co-written with Ed Sheeran. In this set, it's no surprise that you can clearly hear and see the love he has for his hometown, which actually gave him the name we've all come to know him by. DJ Snake says, "When I started DJing, everyone called me 'Snake' in my city first, I was like 'DJ Snake,' OK let's go for it. The name sucks, but it's too late now."
Take a listen to and see DJ Snake's Arc de Triomphe set here:
Ryan Raddon aka Kaskade went about choosing his stage name in a whole different way from DJ Snake: he took it out of a nature book. After seeing a picture of a waterfall, his co-worker and him agreed on "cascade," except he'd change the spelling. His wife, on the other hand, was worried that it'd remind people of the dishwashing soap brand. Even if people may have thought that before, his name is definitely not confused now. After the success of his highly anticipated album, Redux EP 002, which was released at the start of the month, he recently announced that his current Redux Tour is sold out.
Want to know why? Listen to his EP here:
Speaking of tours, Russian DJ Arty, who also produces progressive trance under the alias Alpha 9, is currently at the final leg of his tour performing as either one or the other. Though, what's the talk of the town is his newest track, "Supposed To Be." This tropical and ambient sounding track evokes all the feelings and questions after you lose someone close to you. On producing the track, Arty says: 
"Working on this record was an unbelievable experience. The lyrics are so meaningful and powerful that I wanted to make sure that all of the instruments I was using were reflecting the overall significance of the song. We all go through the tough moments in our life when we lose purpose, get stuck in the past, and don't see how to move on. At these points, we need to remember that God is smiling on us and we have so many reasons to live."
So be sure to listen to our top picks playlist to discover new artists and songs like DJ Snake, Kaskade and Arty's newest tracks!
What are you waiting for?! Listen here: