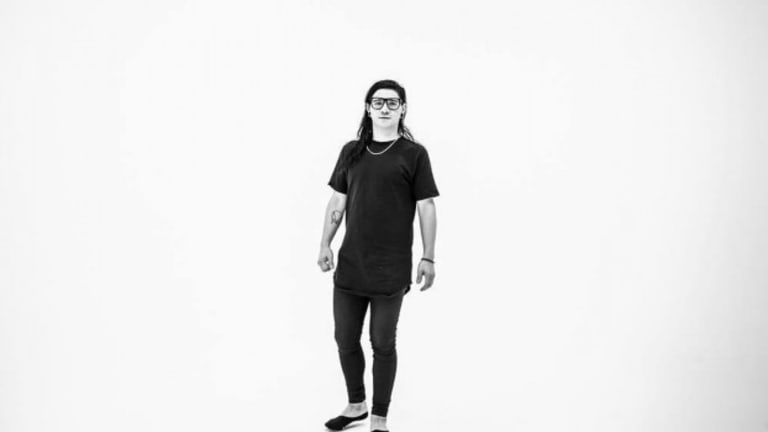 Anytime Someone Says Skrillex Isn't a Real Musician, Show Them This
After watching this video there will be no doubts that Skrillex can jam.
YouTube user BloodyFanGirl decided to throw together a video showcasing Sonny Moore's talent as a musician beyond producing and DJing. Her goal was to create a go-to collection of clips for fans to show any non-believers. The video is an easy response to the question of whether Skrillex is more than a button-pusher, as you see the EDM megastar flex his musical abilities.
"I made a video you can send to people who say 'Skrillex isn't a musician,' in the hopes of creating a new beautiful world where music puritans finally shut up about some artists not being 'real musicians' or some genres not being 'real music'..."
First, you see Sonny jam out on guitar, busting out tunes like Ramones' "Blitzkrieg Bop." Then, you're shown several sit-ins, from Skrillex performing "Break on Through" with The Doors to jamming out with String Cheese Incident to joining Above & Beyond for an acoustic "Black Room Boy." And that's only the first piece of evidence.
For the second piece of evidence, we see Skrillex tickling the ivories as he shows off his piano skills playing numbers like the Titanic theme song. Finally, we see and hear Skrillex sing the Jack Ü track "Mind" as well as older clips singing with his punk band From First To Last.
Of course, BloodyFanGirl couldn't leave out that "he's got some awesome kazoo skills." All of this on top of the fact that he's one of the best producers in the game should do the trick and turn skepticism into respect.