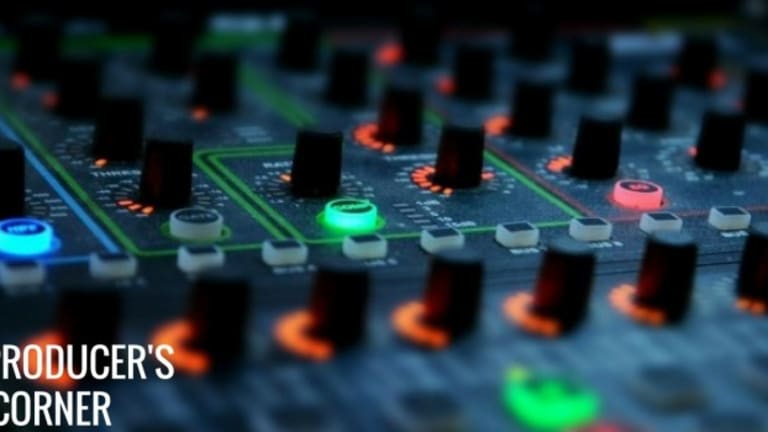 Get To Know The Basics Of Sound Design & How You Can Get Good At It
These basics things will help you make huge and complex sounds!
Welcome to the second edition of Producers Corner. In this article we're going to be discussing sound design, its basics and what steps you can incorporate in your production to step up your sound design game. In the most basic terms, sound design refers to the art of making sounds that are in your brain and getting them to you DAW for a particular purpose, which can be anything really. Sound design can be used for creatively making new sounds for video games, films, music etc and it can be achieved by indefinite amount of ways. Some of the most popular ways of getting new sounds include:
Foley
Recording real world sounds & totally twisting it in you DAW using various audio effects to get the desired end product.
Using different synthesizers through either hardware or software
Now, each way is used in almost every single project in some way or the other and it's pretty much a reflection of thought process of the artist and his/her vision. There are artists who uses various real life sounds like foleys in their tracks, while some have gone a step further to record their own fart/burp, export it in their daw and totally post process the life out that to get totally different new sound. While this won't always give you the best result, you still can do this to add something that reflects your taste. Now coming to the last point, the synthesizers. These things can give you out of this world sounds with endless possibilities if you can learn them and different synthesis of sound. Various type of synthesis includes:
Subtractive Synthesis
Additive Synthesis
FM (Frequency Modulation) Synthesis
AM (Amplitude Modulation) Synthesis
-Sample-Based Synthesis
- Wave Sequencing

In this digital age, most of the bedroom producers are using virtual synthesisers with an aim to make something new and some of these synths include Serum, Massive, Sylenth, FM8 etc & each one of them have the basic waveshapes that acts as the building block of any sound. These are Sine Wave, Saw Wave, Triangle Wave, Square Wave & Pulse Wave. Bundle these sounds with above mentioned techniques and there are plethora of possibilities for new sounds, sounds that holds the possibility of moving the industry forward. Everyone has the access to these tools, it's the knowledge, thought process and how much you srive to push the boundaries in the creative field what matters.

Now, this was a brief introduction to what actually is sound design and where and how you can use it, with that being said, let's move forward to how actually you can get good at it. Heads up, getting good at sound design is no joke and neither it's something very easy. It takes years of practice and listening to get yourself at a point where you can not only make anything you hear but also bring something new to the table. It's not impossible, but it's not easy either. You have to start at some point and these 3 steps according to me are what I find pretty useful if you want to get good at the art of making sounds.
1. Get To Know How Different Wavetables Works
As basic as it sounds, you can't really fly if you don't learn to take off properly, if that makes sense. But knowing how at least the basic wavetables sounds, how they work, either separately, when played together or in conjunction when one acts as a hosting agent in case of FM/AM synthesis. You sure can sit around and mess with different things, but knowing at least the basics and doing some ground work will help you a lot in the long learn and as you progress towards this crazy journey of making the most killer sounds. In addition, learning different synthesis styles will also help you build wide variety of sounds.
2. Reverse Engineer
Reverse engineering is hands down one the best trick you can use to get good at sound design in a short period of time (obviously if you work hard and devote full time.) Personally, I'm not a huge fan of using presets in my projects, but they do play a big role in the learning process for me. Sometimes, when I'm out of ideas or on a one day break, I like to load in any preset bank that I've bought recently, select any sound that interests me, turn off everything that is being modulated and start turning on each parameter again from scratch until the preset is back to normal. I do write down any key points that were of interest. Once I'm done, just to make sure, I'll make the same sound after an hour just to cross check how close was I able to come and If I made any considerable changes to maybe make the sound a bit more interesting.
3. Filters
In this age there are way too many filters than your standard Low Cut, High Cut, Notch, Bandpass & Shelf filters. Just to name a few there are Comb, Reverb, Flanger and many more filters. Each of these have a particular sound to them and honestly, even though they are used way too much, they still can give you something new and interesting if the sound that is being routed to that filter is good. You can make these filters on your own too, for example in case of reverb filter, take a reverb plugin, turn the decay time all the way down and dry/wet all the way up and see how your sound totally changes its character. Comb filtering can be done by a simple EQ. While this doesn't means, slapping a filter that is really harmonic and can totally change the tone of a element on every single thing but the important part is to learn how to use these filters in an intelligent way.
This is what we feel is important to know & to point yourself in the right direction if you want to get good at sound designing. Once you're through all these steps, your brain will a start working in a really creative & magical way, giving you hints and directions to take. We hope this helps you and helps in adding something to your productions.