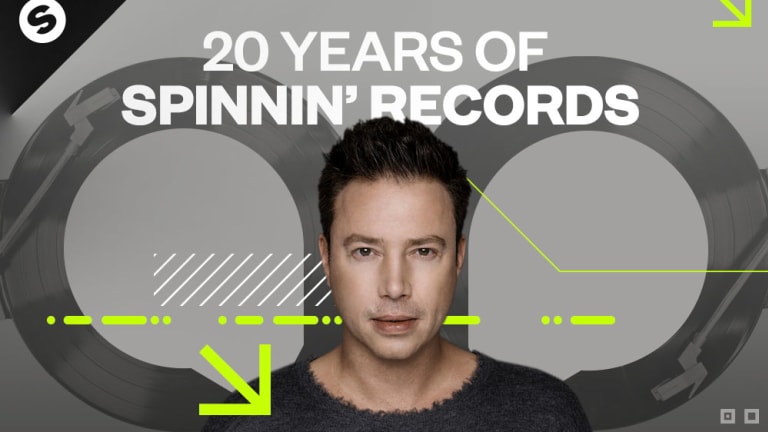 Spinnin' Records Celebrates 20th Birthday with Sander Van Doorn and Other Label Legends
Iconic DJs worldwide wish Spinnin' Records a Happy 20th Birthday.
In the world of electronic music labels, Spinnin' Records is a powerhouse that needs no introduction. Their International Dance Music Award-winning YouTube channel has garnered over 25 million subscribers, all of whom regularly flock to see the latest buzz on the slew of heavy-hitting artists that make up Spinnin's impressive, longstanding release history. 
A lot has happened in electronic music over the past 20 years. In addition to adapting to the massive rise in EDM's popularity over time, they have played a crucial role in its mammoth presence by releasing hit after hit with a consistency that is all but unrivaled.
Spinnin' Records' 20th birthday is a well-deserved milestone moment, and we are celebrating with their team, their massive fan base, and the artists that make it so memorable by tuning into 20 Years of Spinnin' Records, an exclusive video series from Spinnin's most esteemed artists who will share their favorite throwback moments with the label, and offer a playlist of their all-time favorite Spinnin' Records tracks. Take a moment to join us as we reflect on their unflinching double-decade legacy.
Sander Van Doorn is a perfect artist for the first episode. After sending iconic tunes over the airwaves throughout Spinnin's record-breaking history, the video series sees Doorn taking a trip through time to the "pinnacle moment" at which he was first signed.
Don't stop there, though. Check out van Doorn's all-time favorite Spinnin' Records tracks on Spotify. It's a nostalgic ode to the greats for fans to indulge in and learn from, and a dream playlist for any DJ who refuses to play any "fillers."
Keep your eyes and ears peeled for more artists' triumphant stories and playlists, and stay tuned for more on Spinnin' TV as the channel expands to include "Spinnin' Originals," a series of more inside stories from the dance music world.
FOLLOW SPINNIN' RECORDS:
Facebook: facebook.com/SpinninRecords
Twitter: twitter.com/SpinninRecords
Instagram: instagram.com/SpinninRecords
SoundCloud: soundcloud.com/SpinninRecords