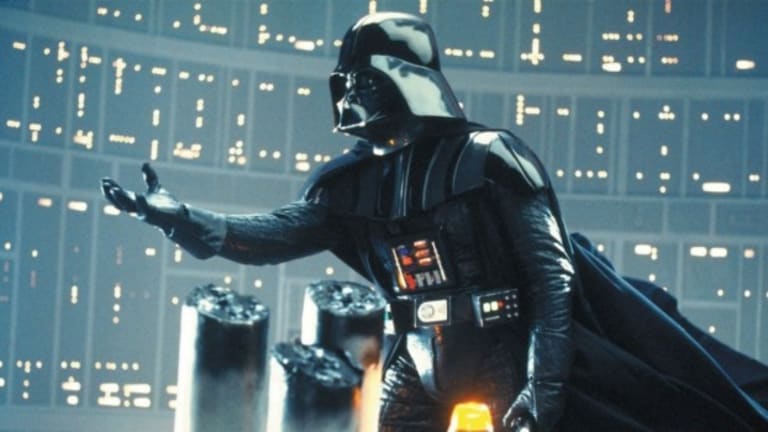 If Star Wars Characters Listened to Dance Music, This is What They'd Jam to
May The Fourth Be With You!
Instead of watching the movies for the thousandth time and listening to the soundtrack on repeat, we decided to do something a little different for May the Fourth! To celebrate literally everyone's favorite movie franchise we decided to explore what EDM songs our favorite Star Wars characters would listen to. We looked at our favorite character and how they act and we determined the best EDM songs for them! Let us know what you think, and your favorite Star Wars song!
Luke Skywalker - Spaceman by Hardwell
Luke has always been the clean-cut good guy, and he likes to listen to people of a similar nature, and Hardwell is that guy! Luke was fascinated with space since he was a child and just the name of this track resonates with him to the core. He likes the clean house sound, and when he's ready to go just a little bit harder he'll turn on the Carnage remix. Catch Luke listening to this one while training with Obi-Wan.
Darth Vader - Diluted Brains by Rezz
Only the darkest, deepest, most epic tracks will do for the most iconic movie villain of all time. Lord Vader will not accept progressive house, and he scoffs at brostep. He needs something as evil as him, and the evil, dark bass Rezz has created is fit for the Sith Lord. Many nights were spent listening to this song on repeat while he works on the Death Star and how to destroy the rebellion.
R2D2 and C-3PO - Robot Rock by Daft Punk
Name a more icon duo than these two droids… I'll wait. Daft Punk you say? That's about the closest you can get! Both robotic duos are legends in their own worlds, and R2D2 and C-3PO can relate to the French superstars. It takes a robot to understand a robot and they were ecstatic when a rock song was made just for them! Catch them blaring this in the Millennium Falcon while they help shoot down TIE-fighters.
Princess Leia - Run by Alison Wonderland
Princess Leia is the prime example of a strong woman, and what more fitting of an artist than Alison Wonderland! Princess Leia is smart, strong and technical, just like this track. Sometimes you need that uplifting song to get you pumped up and finish what you started. She definitely plays this one while planning the next mission, and how to overthrow the Empire!
Yoda - Strings of The Strings of Life by Derrick May
Been there since day one Yoda was. Yoda was down with the movement and he only settles for the best techno. Some will call him a snob, we prefer expert. Only the most technical cuts work for the master and Derrick May delivers. Catch him bumping this one in the swamps on repeat for hours!
Han Solo and Chewbacca - Bass Head by Bassnectar
Han Solo and Chewy have always been the bassheads of the bunch, hell Chewy is even the poster child for wooks everywhere.They couldn't decide between Bassnectar or Pretty Lights so they had to flip a coin. They like something heady for their long cruises across the galaxy and Bassnectar makes the perfect mix of ambient and grime that help them zone out on their journey.
Rey - Kurupt by Tchami and Malaa
Our favorite up and coming hero (villain?) likes something a little pure and a little dark. She isn't quite ready to jump on the progressive house bandwagon, but she also hasn't given into the dark side of industrial-techno or grimy dubstep. Tchami and Malaa have joined forces to create something with dark warehouse vibes but isn't quite evil just yet. The duo has cooked up the perfect in-between for her to jam to while she struggles to find her alignment.
Kylo Ren - Welcome To The Fire by SLANDER and Sullivan King
Our favorite angsty villain is definitely a metalhead, so you know any Sullivan King feature will fit the bill. Mixed with SLANDER's heavy production, you know this tune is perfect for the sith lord. You won't ever catch him listening to Zedd, but he definitely doesn't mind some grime, especially with some metal vocals. He even has the perfect haircut for headbanging and that is very appropriate for this one!
Jar Jar Binks - Selfie by The Chainsmokers
Need we say more?