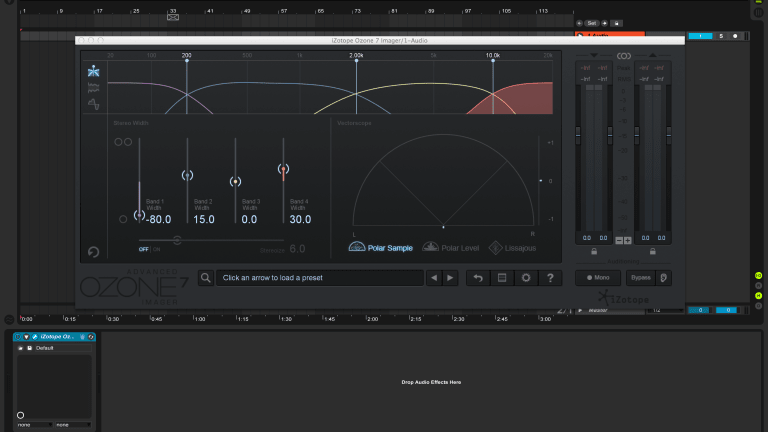 3 Tips To Get A Wide Mix With A Strong Mono Signal
Strong mono signal is super important to make sure you're track translates well!
Isn't a mix that is tight, beefy and wide something that we all producers aim for?
While the proper balance between the three comes with practice, there is something that any producer that is starting out should definitely know about: stereo imaging. 
Correctly widening any element introduces some differentiation in the stereo field and gives enough room for stereo elements as well as elements that should always be in the dead center to breathe. Don't do it correctly and you might run into issues like phase cancellation, mixes sounding thin, etc. A strong mono signal is as important as having a wide mix because it makes sure that when your track is played on a mono system like your phone or club speaker, you don't get a shock of your life when the lead you worked so hard on, totally/partially disappears. 
So to avoid any of these painful issues, these are some steps that I follow that helps me avoid running into any problems like these.
1. Proper Use Of Mid/Side EQ
Properly using mid/side EQ is a super essential, easy and effective way to help you avoid running into any phase issues. 
Phase issues usually occur when you havesample/preset/sound that you made, have an insanely weird tone to it, or you have a messed up stereo image. 99% of the time if you collapse that to mono, a big percentage of that sound will either disappear, change tone or sound really thin. Now, when you find yourself in a situation like this, there are two things that can help you fix this issue. First you can equip EQ with M/S (Mid/Side) Mode turned on, or you can use a free plugin called MSED by Voxengo.
MSED has a really smart correlation meter and if it continuously points towards left direction or -1, barely stays in the middle, or doesn't point towards +1, then what you should do is start by rolling off any low frequencies on the side. By doing this, you'll see the sound getting tamed within the stereo field. Further, you can reduce the sides in MSED to further make sure that the sound is free from any phase issues!
2. Careful Stereo Imaging
Going too crazy with stereo imaging tools like Ozone's Imager, Dimension Expander, MSED, Center Stereo etc might sound good in stereo, but in mono, it will be a whole different story and you definitely don't want that. 
When using a multiband stereo imager, make sure you set the bands correctly and most of the time anything below 200 Hz should be dead center. This includes your sub, kick, snare etc. Also, you may notice that by not excessively boosting other bands, and instead always referring to the correlation meter,  can help a lot. 
I think stereo imaging can be a pretty subjective matter too as it comes down to what you want to be floating around freely in the stereo field. People can layer 2 snares to make sure that root tone of that sample sits perfectly in the center and the high parts of that snare will be pushed to the sides. There are many examples like these, so at the end, you can get pretty creative with stereo imaging, while at the same time making sure that your creativity in the technical aspect is not messing with your actual mixdown!
3. Get The Unison Right
If you're making your own sounds in let's say Serum, the amount of voices you add plays a huge roll in the mono compatibility of that sound. It's true that sometimes you''ll have to compromise a bit with the mono compatibility to get the tone that the unison might add. Again, too much of anything is not good and if you're adding voices for sounds like the bass in riddim/dubstep. 
Always make sure there is no phase cancellation going on by checking in mono again and again. Also, try to stay away from that Hyper section of Hyper/Dimension in FX tab of Serum and having a small size & modulating the Dy/Wet of dimension can help.
Getting a full sound
You can widen any sound/group using a multiband imager or any other plugin you're using, just make sure you have a utility plugin or any imaging plugin that is set to mono so you can turn it on/off to quickly check if everything is bueno in mono. Mapping a key to the on/off switch of that plugin can make things more convenient for you. 
e hope you learned something from this and it helps you out in some way or the other.