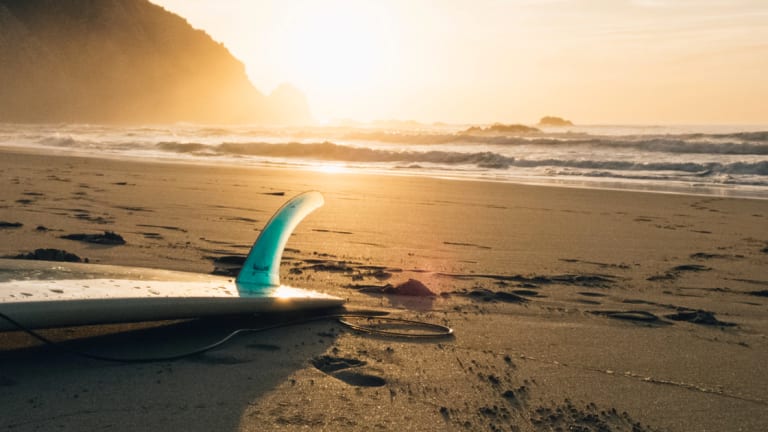 Bask in All That Summer Sun with Our Tropical Beach Vibes EDM Playlist
We're taking the beach to you with our chill tropical house/deep house playlist!
With summer in full swing, there's no doubt you've already hit up the beach at least once. And for those of you who haven't, we don't blame you. It's pretty hot out there, so we totally get it. That's why we're bringing that sun, sand and sea (and maybe even some palm trees) to you with our tropical beach vibes playlist!
Featuring hits from tropical house/deep house pioneers like Klingande, Sam Feldt, Robin Schulz, Lost Frequencies, De Hofnar, Boehm and songs from others making waves in the subgenre like GoldFish, Möwe, Kungs, Thomas Jack and Sigala, we have the perfect compilation of some old and new favorites. 
Here's a teaser:
Jubël ft. NEIMY - Dancing In The Moonlight
You'd probably never imagine King Harvest's dreamy '70s rock hit "Dancing In The Moonlight" would sound good as a tropical house track, but Jubël has proved it so. The Swedish DJ duo's reimagined track brilliantly keeps that same dreaminess intact and, with the addition of NEIMY's soothing vocals, also keeps its easygoing nature. 
Nightcall - Let You Go
Shifting to deep house, Nightcall's debut single "Let You Go" is one of those hidden gems you probably vaguely recall hearing at a beach party. It's hard not to notice its beautiful guitar melodies and overall tranquility that the female vocals provide. 
Party Pupils ft. MAX - Sax On The Beach
You can't have a tropical playlist without saxophones and Party Pupil's "Sax On The Beach" is all about that. Mixing funk with some tropical vibes, the song is filled with chilling electronic beats that are accompanied by a few sexy saxophones in its catchy chorus. 
GoldFish ft. Diamond Thug - Deep Of The Night
Speaking of saxophones, the duo who make up GoldFish bring their double bass, keyboard, flute and sax to every show they play. Dominic Peters and David Poole told EDM.com in an interview that jamming along to their music created this positive feedback loop of energy between the audience and themselves - and for a summer of fun, that's exactly what you need!
Sunnery James & Ryan Marciano, Bruno Martini ft. Mayra - Savages
Picking up the pace, Sunnery James & Ryan Marciano's summer jam, "Savages," has just the right amount of surf and beach vibes to it. Starting off with an acoustic guitar, the song later introduces a carefree electric guitar melody when the drop comes in with some upbeat drums. The lyrics also add to its freeing feeling with the idea of being and doing anything.
Bad Royale ft. Kes - Forever Isn't Promised
Bringing the Caribbean beats to our tropical playlist, Bad Royale and Kes mix electronic dance music with soca in "Forever Isn't Promised." The upbeat song will no doubt have you on your feet and moving your hips to its catchy beat and fun guitar riffs.
De Hofnar & Goodluck - Back In The Day
One of the most magical and chill songs on our list is De Hofnar and Goodluck's 2015 collaboration, "Back In The Day." From it's magical pitter patter chimes and mesmerizing saxophone to crashing cymbals that sound like breaking waves, the song will have you feeling like you're floating along a cool summer breeze. 
If you liked what you heard so far, check out the rest of our beach-themed playlist and imagine you're on some tropical getaway!