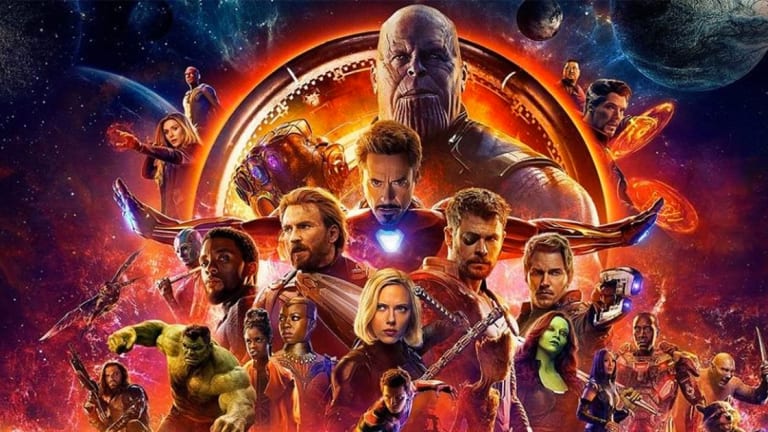 Save the Day With These Super Empowering EDM Tracks
There's nothing greater than the power of music and we have just what you need to get you feeling like you're a superhero!
Since the dawn of comic books, superheroes have been an influential part of pop culture. And today with the overly large amount of action packed movies covering superhero origin stories, major comic book events and popular rivalries, superheroes are, more than ever, the most popular positive role models for both kids and adults.
After you've watched a Marvel or DC Comics movie, you just can't help but get this confident feeling like you can do amazing things too and be a hero in your own right. Well we're not in the business of making movies, but we sure can give you that same feeling with our superhero themed playlist that's packed with uplifting progressive house, house, trance, electronic and big room tracks (and you can kind of guess which ones fit some of our favorite superheroes).
Here's a teaser:
Alesso feat. Tove Lo - Heroes (we could be)
Now you can't have a superhero themed playlist without Alesso's most popular song. I mean, c'mon "heroes" is even in the name! The lyrics also kind of make you feel super excited and eager to join The Avengers like Peter Parker in Marvel Studios' Spider-Man: Homecoming. Hopefully unlike Peter, Iron Man will actually let you go on missions with them.
Swedish House Mafia - Save The World
Or maybe you'd like to be a part of the Justice League and help them save the world from Steppenwolf and his plan to form "The Unity." Though if the earth's potential destruction and transformation into a different world is too intense for you, all dog lovers are welcome to join the super dogs in Swedish House Mafia's "Save The World" music video (don't worry, I'd rather be surrounded by dogs too).
David Guetta feat. Sia - Titanium
The music video for "Titanium" also follows a superhero kid after he accidentally reveals his telekinesis powers at school. If his story continued I have a good feeling Professor X and The X-Men would come to save him and recruit him to the academy. With his abilities, he could learn a lot from Jean Grey!
Borgeous - Invincible
When you think of superheroes with amazing powers like Superman and Wonder Woman who can deflect bullets, Deadpool who can regrow his damaged limbs and organs at a super fast rate, and Wolverine, who much like Deadpool, has indestructible bones, you get the idea that they're invincible. They're pretty close to it, but they're not. Even the man of steel died and had to be resurrected.
Porter Robinson feat. Urban Cone - Lionhearted
Not only do superheroes have powers and abilities, they also are brave because they have to constantly face some tough and scary situations. When it comes to being "lionhearted" Black Panther and Aquaman use their animal-like powers to protect their kingdoms and, on occasion, the rest of the world too. Even Beast, who may look terrifyingly wild on the outside has a heart of gold and is always fighting to protect human and mutant rights both on the battlefield and in the courtroom.
David Guetta & Showtek feat. VASSY - Bad
And of course, what are superheroes without their archenemies? We saw this firsthand in The LEGO Batman Movie when Batman gets bored and has nothing to do when all of Gotham's super-villains are stuck in the Phantom Zone. However, I don't think we'll find out exactly "why it feels so good to be bad" until we see Harley Quinn, Poison Ivy and Catwoman in the upcoming Birds of Prey movie. The Sirens are one badass team of women!
If you liked what you heard so far, check out the rest of our superhero themed playlist and be your own hero!