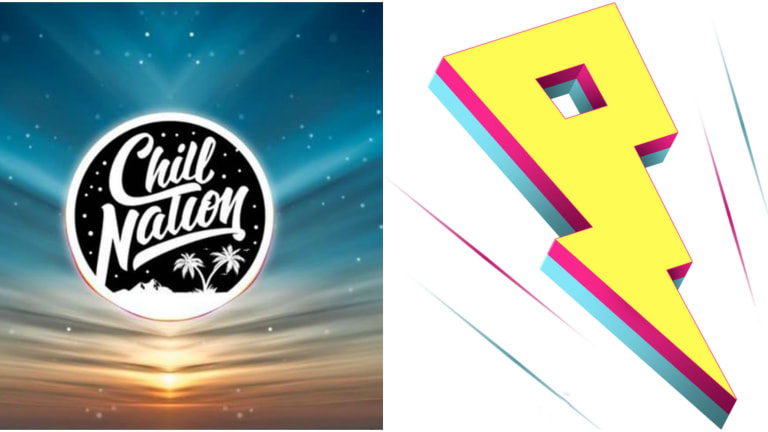 10 Youtube Networks Every EDM Fan Should Follow
Get your fix your of new dance tracks with these bumping YouTube channels
The Nations
With over 25 million combined YouTube subscribers, The Nations are undoubtedly one of the most influential brands within the music industry. With a network of 6 channels, and even a label imprint, it's a mistake to be a fan of EDM if you aren't following these guys.
You can check out one of their videos below:
Monstercat
Having gained a massive following partly due to their integration into the gaming industry, it is undeniable that Monstercat is one of the key players within EDM right now. With Twitch integration, their channel + label have amassed over 1.9 Billion YouTube views.
Collaborating on releases with the likes of Pegboard Nerds, Marshmello, and Vicetone, it's about time that Monstercat became Uncaged...
Proximity
With a staggering 6 million followers, Proximity has quickly become the channel that a lot of producers aspire to be featured on.
Pulling in over 500,000 views on a video within a couple of days, it's no surprise that we've selected Proximity as one of the channels that every EDM fan should be following.
With 2.5 billion YouTube views on their channel, both the YouTube uploads + label releases on the Proximity network are always extremely successful. 
EDM.com
Let's not forget the EDM.com YouTube! The EDM.com Channel features a daily curated selection of the very best releases from our record label, Artist Intelligence Agency. From relaxing chill-out music and uplifting future bass to catchy dance-pop and smooth, sexy beats, the EDM.com YouTube has everything your heart desires.

Even more exciting, EDM.com recently announced the launch of our 24/7 Live-Stream, "EDM.com Chill Radio". Running 24 hours a day, 7 days a week, EDM.com Chill Radio is the perfect place to stream an endless supply (over 350 tracks, adding more daily) of music perfect for all of your passive listening needs.

Studying for a test and need the perfect soundtrack to help you concentrate and focus? EDM.com Chill Radio! Reading a book and need some relaxing background music that won't be too much of a distraction? EDM.com Chill Radio! Just hanging out and looking for some top-notch easy listening? Check out EDM.com Chill Radio below, it's exactly what you've been waiting for!
xKito Music
Equal parts visual art and music curation, xKito Music has a reputation for a consistent stylistic direction and an incredibly broad and yet masterfully curated selection of music. 
With nearly 1.5M Subscribers and close to a billion video views, xKito is certainly among the most influential YouTube Curators, and are a highly sought-after destination for artists within the electronic music space (and beyond!)

ChillYourMind
Often regarded as one of the most influential chill music channels, ChillYourMind is an "audiovisual blog" that showcases the best music within the genre. Now with a label imprint, they have received several million Spotify streams on their releases. 
With good music, great imagery, and amazing playlists, I have 3 words to summarize this channel: Good Vibes Only.
NoCopyrightSounds
This channel doesn't really need an introduction because the majority of you guys will be extremely familiar with it. Amassing over 15 million YouTube subscribers, NCS has become the go-to YouTube channel/label for fresh electronic music.
As NCS Releases are free to use for video creators, the channel has seen a massive surge of growth from large influencers, tv networks, and other platforms using the tracks. Most notably, Alan Walker's "Fade" was originally released with NoCopyrightSounds.
Now featuring a diverse roster of artists such as Anikdote, EGZOD, Levianth, Axol, and Culture Code, it's received over 4 billion YouTube views since its founding in 2011.
Majestic Casual
Let's bring the tempo down for a second and focus on a channel that features a diverse range of music from all around the world. Establishing artists such as Mura Masa & Gallant, Majestic Casual has created a dedicated fanbase built around good music aside from the typical commercial stuff.
DubstepGutter
Considered as one of the founding Dubstep Channels on YouTube, DubstepGutter's following of several million subscribers is certainly impressive. We recently did an interview with Daniel, the founder of the channel, about the rise to success. Regardless, it's definitely a channel that you should be following (if you aren't already).
UKF

UKF holds a very special place in my heart as the network that first got me into electronic music. Featuring a collection of Drum n Bass & Dubstep, they have established themselves as one of the most prominent names within the electronic dance music industry.
MrSuicideSheep
Last but not least, we have everybody's favorite Sheep. Providing a range of music from Drum n Bass to Downtempo, "Sheepy", has helped launch the career of several artists to extraordinary success. Featuring names such as Illenium, Seven Lions, and Rozes, there's something for everyone at MrSuicideSheep.