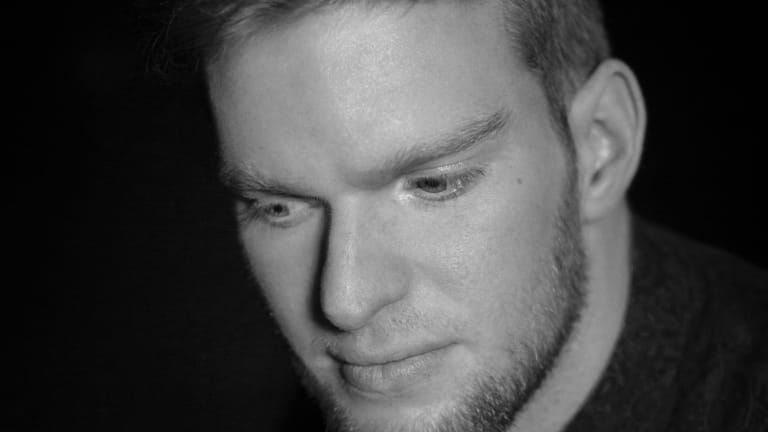 Testing New Emotional Waters, Tim Engelhardt Finds Solace In America.
"Breaking Through" is a conversational series showcasing the stories of rising dance music artists.
Emotion. 
"I'm the guy with his eyes closed not thinking about what my body is doing. I'm trying to understand what the musician is trying to tell me."
Emotion is what drives us, and that quote set the tone for a spirited conversation with Tim Engelhardt after enjoying a morning stroll with his manager, Marcel Janovsky, outside their Miami, FL hotel room before performing at Do Not Sit On The Furniture later that evening.  
"I also see it at my live shows," Tim continued. "There are always people who I see completely lost, maybe not dancing, but eyes closed and basically listening. I can relate to that more than a dancer but both mean a lot to me."
With a limited North American schedule in his portfolio, Tim, age 20, is pleasantly surprised that audiences have embraced his style of melodic house and techno music. "It's been a really good experience and I think people are up for it," Tim happily said. "I never thought I could improvise and play so three dimensional here." So much so, that Tim has brought live pieces on this seven-city tour to do just that.
Different crowds, countries and even venues determine what is played during Tim's time on stage. The Strawberry Fields festival in Australia is an example of a perfect show. "You can play a little deeper there," referring to his normal production material, "to a larger crowd." Tim described, "I already knew about Australia, so I thought to myself, 'I'm just going to try it, I'm not going to play it super safe and I'm also going to squeeze in tracks I normally wouldn't play on that stage.'"
Tim also exuded his yearning for more younger people in attendance of his performances and believes "it's the way my generation is being brought up, we are just always looking for that next big drop." Tim continued, "If that were to change - and it would have to be generational change - it would be nice for younger people to appreciate my mix sound, which is very important to me."
Actually, that mix sound began even before Tim was born. His father, Dieter, bought his older sister, Eva a Kawai upright piano some 20 years earlier as she enjoyed the beauty of the instrument. 
At age 8, Tim began to play that same piano, basically out of intrigue and boredom - it was there. Tim's focus then was with rock, piano music, and a little rap. Coupled with his father's progressive, obscure rock music listening background, he suggested that Tim's enjoyment of the piano be brought to fruition and paid for the proper playing of the instrument. 
From there, Carl Cox and tech-house mixtapes were his inaugural pieces of electronic music given to him by his older brother, Jan. "My personal taste was still basically the same, Tim remembers. "My perception though changed. Jan and I have a strong bond so I took the principles I learned in my piano teachings and converted it to dance music."
Tim recalls Marek Hemmann's album In Between emotionally saying, "That really resonated with me and musically, it made sense. The relationship between rhythm and melody was perfect on this record!" That was it - he was hooked. From that moment, Tim knew his job would soon be a full-time producer - he was 11.  At 14, he released his first record.
Tim's early determined sound qualities still resignation with him today in his producing. "Three or four years ago, I was looking at labels, and where I wanted to go," Tim recalls. "I was working on an EP which had a very distinct sound, but it wasn't me and I couldn't even finish it because I didn't feel it in the end. Going into the studio was nice, but at the end of the day, I always try to be convinced by the stuff I do.  And if I don't, I won't release it."
After remixing for several labels, Tim was shocked by the acceptance of his first EP, 2015's Enigmatism with Germany's Poker Flat Recordings. "They said okay, we like this and want to release it - they never really asked me to change anything," Tim humbly stated. A trusted relationship ensued that has garnered three more EP's (2015 - Everything Is All You Have, 2016 - Your Words Keep Me Safe,  2018 - Alma) along with his 2017 LP, Moments Of Truth with the label to include in Tim's already extensive repertoire.
Staunchly believing in producing a nice sound aesthetic that caters to the emotional process of the listener, Tim emphatically said, "I don't like hectic changes. I try to maintain a steady, fluid flow through my arrangements as I learned from my piano practices."  
Tim honestly explained, "There are two different ways of writing music: you can hit the nail on the head or you can make your productions enigmatic which gives you food for thought, in a way." 
"My type of music is such that you have to actually listen and really interact with it - that's what touches you. The special things stick out, for sure, and those special things are left up to the individual's interpretation."
A badly mixed track doesn't cater to emotions, period. In this day and age of earbuds, it's difficult to truly hear a producer's meant aesthetic which can be frustrating to both. "Multidimensional music," Tim passionately exclaimed, "like mine, allows you to feel different each time you listen to it - it's a trigger to the imagination.  A lot of songs these days, even if it's an emotional song, refill this one emotion - that one picture in your head, and doesn't allow you to feel 'what does it mean to me?'"
Now with the full support of his family for his career choice (even his once-skeptical mother Sybille), Tim is encouraged to develop himself as an artist. "It's rare to have, especially back home in Cologne, Germany," Tim proudly said.  "Everyone wants safe jobs, but then again, are there any safe jobs anymore? I guess now it's natural for them because they know I'm earning money with this and they're happy with me. Don't get me wrong, she's still being a mom though and I appreciate it!  Sometimes when I'm overwhelmed she keeps me grounded, and with that, I've never felt this kind of contentment." 
The remaining portion of Tim's 2018 calendar will be filled as he's already collaborated with HOSH and his new label fryhide on a techno track, reaching outside his comfort zone.  Also, a new vocal track and a late summer / early fall release of his fifth EP with Poker Flat Recordings. 
Lastly, Tim hints of another LP saying, "Naturally it takes times, I'm always trying to better myself so we'll see where the music takes me."