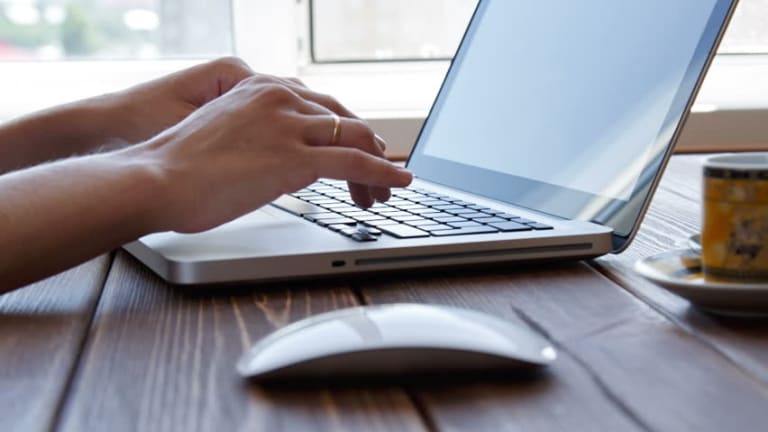 The Daily Life Of A Journalist At EDM.com
As many of you will know from my articles about marketing, I have a passion for sharing my knowledge with the wider EDM community. After all, my logic is that this is one of the biggest blogs within the dance music space - and so I might as well use my position to influence & help other people's careers. 
But throughout almost every interview I've done, I always get asked one question: What does a day in the life of Matt Lillywhite look like? 
And so with that in mind, we're going to break down my use of time management, and how I go about achieving strategic goals. The aim of this article is not to provide a blog of what I eat for breakfast. Instead, it's to help you understand how somebody like myself would use their 24 hours. As Logic says, "No Matter what they say, it's my day... I work hard everyday".
7am - Wake up.
Currently traveling the world (I'm in Florida right now), my body clock is sometimes really messed up due to going through multiple timezones, or having consecutive travel days for an entire week. No matter how hard you work, I believe that sleep is important. Therefore, I aim to wake up around 7am so that I can get ready for the day ahead.
Upon taking a morning sh*t (don't criticize me for writing it... we all do it), I check through my emails and aim to reply to every single one. Mostly consisting of artist management related queries & demos for EDM.com, I can normally get this accomplished within 10-20 mins. 
After breakfast (Pancakes, eggs & toast), I look at my to-do list for the day. Featuring my daily goals, an inspirational quote, and a reminder of my long-term ambitions, it provides me with the motivation I need to kickstart my activities within the music industry.
9am - Work.
After finding a good Spotify playlist (Beast Mode), I put my headphones on & start grinding. As well as completing items on the checklist, it also involves solving any problems that may arise during the day. I have a big problem with procrastination - I can't help it. Therefore, I'll divide my work into manageable timeframes of 2 hours each so that I don't lose concentration or get extremely distracted. 
1pm - Lunch & Networking.
Time is valuable to me. I love it - but I don't have much of it. Therefore, I'll often just run downstairs and make myself a healthy wrap. Following this, I tend to do a bit of networking on Facebook. I'll cover this in more detail during a future article. However, the principles are as follows:
1. Go to the search function of the Facebook app. 
2. Let's say you want to start a relationship with people who work at Monstercat because you'd like your music to be signed there. Literally search "people who work at Monstercat".
3. This is why I love Facebook. As you can see from this screenshot, it brings up a list of people who work at the label. All you have to do is add them up (if you have mutual friends), say hi, and start a relationship. Simple!
4. Rinse & repeat with your favorite record labels. That's how to be smart at Facebook networking.
1.30pm - Work a bit more.
Once all of my journalist stuff is done, I'll focus on my artist management for the rest of the day (If I don't have to go out). Some of my day-to-day activities include:
- Organizing collaborations.
- Getting tracks signed to labels.
- Developing PR campaigns & strategy.
- Helping them build a strong brand image.
5pm - Calls with clients
Obviously I can't reveal too much about this portion of my day. But essentially, it's going over social media strategy with my consulting + PR clients.
6pm - Record my podcast
Over the past few weeks, I've had rappers, influencers, and even producers such as Said The Sky come on and talk about their career within the entertainment industry. 
The majority of it is filmed over Skype - due to the people I'm interviewing being all over the world. 
6.30pm - Relax & Unwind
Some people get their bright ideas in bed, in the shower, or wherever. For me, it's whilst scrolling through Facebook & Instagram. And so I'll set aside half an hour each day to relax, unwind & think. 
99% of the time, I'll be listening to a Podcast during this period. My favorites are The Gary Vee Audio Experience & literally any podcast which features Scooter Braun. He's an awesome dude who I aspire to be like.
7pm - Social media strategy time.
During my "Facebook n Chill" session, I'll often come up with some bright ideas regarding social media strategy of either Anikdote or EDM.com. During this period, I'll try and figure out how I can create a roadmap to achieve something.
For example, over the next few months, I'm trying to get Anikdote to 100,000 followers. Therefore, I'm setting up interviews with large Instagram culture pages that have several million followers. As they tag him in the interview, traffic gets sent to his insta page - and thus gains more followers very quickly. It's little things like that which pop into my head now & then.
8pm - Dinner.
I'm traveling the world. When I cook, it's normally a case of chucking something in the oven. After all, I don't wanna spend hours within a day preparing a meal that'll be gone in seconds. I'd rather use those hours to prepare a social media strategy or write an article that'll last for years.
8.30pm - Work even more.
As Gary Vee says, "it doesn't matter how many hours you sleep. What matters is what you do whilst you're awake". I'll use this time to review my activities over the course of that day, and finish implementing any uncompleted tasks.
11.30pm - Evaluate & Write down my schedule for tomorrow. 
I do it the evening before as my "fire" is still burning inside me. I still have the awareness to understand what needs to completed.
Therefore, I'll create a list of things that I wish to accomplish the following day. Of course, I may add to that list in the morning. However, it certainly serves as a great way to map out my ambitions. 
As you can see from a previous screenshot, I have 5 long-term goals. And so every single day, I try and do tasks that push me one step closer to achieving that ambition. If it's continually traveling the world, I'll find new destinations, and ensure I have enough funds to move on to a new location. If it's being the epicenter of the music industry, I'll try to ensure that I'm regularly networking and allowing myself to create amazing opportunities. You get the idea.
12am - Sleep.
This needs no introduction. Everyone loves sleep. Once I'm in bed, I'll spend some time replying to messages & checking email. Nice n easy stuff.
That's basically my entire regular day in a nutshell. Of course, it's not as busy as somebody like Dwayne Johnson or Kevin Hart. But it's certainly a comfortable pace that allows me to relax, yet fulfill my ambitions in life.
Use some of these time management ideas to help better your own music career so that you're able to get more stuff done within your day. I love being underestimated. I love being told I'll never achieve something, and then rising like a phoenix. Keep sleeping on me... I'll wake you up when it's over;)
Kindness. Respect. Gratitude. Those are my 3 foundational beliefs. I hope you found this article useful. 
Matt
PS - If Dwayne Johnson is reading this, please can you be a guest on my Podcast? I'll buy you lunch.