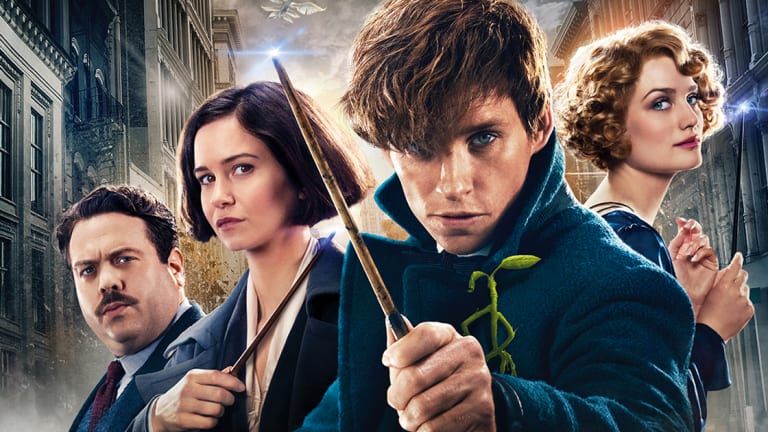 Find Your Fantastic Inner EDM Beast with These Magic-Themed Tracks
Wizards and witches alike will be spellbound by these magical beasts of tracks.
In 1997 British author J.K. Rowling introduced us to the wizarding world of Harry Potter, and since then it's become one of the most iconic franchises in popular culture today. 
With the books, movies, video and online games - not to mention a broadway show and theme park - it's no wonder that millions of people around the world fantasize and wish Hogwarts School of Witchcraft and Wizardry really existed. Along with commonly wearing their respective house's uniform and wielding a wand, people have even went as far as creating professional quidditch teams!
It's only natural the Harry Potter craze has influenced the music world too. In the past few years, many DJs have created remixes of the movies' soundtracks or have been influenced by them. We've put together a handful of those songs along with some magic-themed tracks that'll make you wish wizards and witches and, of course, magic were real too.
Here's a teaser:
"Wizard" - Martin Garrix & Jay Hardway
One of the most popular memes in the Harry Potter world is from the first movie for the Sorcerer's Stone. At the beginning when Rubeus Hagrid visits Harry for his birthday he reveals to him who he really is by saying, "You're a wizard Harry." After that, Harry's thrown into the world of magic and has to face many challenges and life-threatening situations. With it's constant, pounding kick drum, Martin Garrix and Jay Hardway's percussion-heavy track, "Wizard," mimics Harry's ongoing and never-ending stress from dilemma after dilemma. 
"The Underground" - Alvaro and Carnage
Interestingly enough, Alvaro and Carnage's "The Underground" actually samples John Williams' "Hedwig's Theme." This just goes to show that despite being a bird, Hedwig was one popular character and fan favorite. When exploring Diagon Alley to purchase school supplies, Hagrid buys Harry the first birthday gift he had ever received: a pet snowy owl. Although Hedwig carried out her main job of delivering mail to Harry, she became one of his closest and vital friends until the end.
"Witching Hour" - Rezz
Rezz' dark track "Witching Hour" screams spooky. Who else would fit this theme as perfectly as the dark wizard Lord Voldemort and his followers, the Death Eaters? With its ominous synths and bass, the song almost makes you feel like you're in the dark and scary Forbidden Forest waiting around as Lord Voldemort plans how to kill Harry and take over Hogwarts. 
"Beastmode" - Yellow Claw and Stoltenhoff 
Yellow Claw and Stoltenhoff's fast-paced trap/future bass track, "Beastmode," fits just about any intense moment in Harry Potter. Whether it's when Harry and Hermione Granger are running from Remus Lupin's werewolf form, Albus Dumbledore and Harry's mission at the cave to destroy a supposed Horcrux, Harry rushing to save both Ron Weasley and another girl during the second task of the Triwizard Tournament, or when Dumbledore's Army is storming the Ministry of Magic to save Sirius Black, every single one of these moments keep you on the edge of your seat and as hyped up as "Beastmode" can get you.
"Beautiful Creatures" - Illenium ft. MAX
In Fantastic Beasts and Where to Find Them, the prequel to the Harry Potter books, we come to learn that there are many magical creatures in the wizarding world. Although there are some powerful and potentially evil beasts like the Obscurus, a majority of them like the Niffler are good little creatures (who are occasionally maybe a little troublesome). Like Illenium's warm track, "Beautiful Creatures," Newt Scamander finds beauty in every creature he encounters, good and bad. 
If you liked what you heard so far, check out the rest of our magic themed playlist and keep your eyes peeled for some magical fantastic beasts!