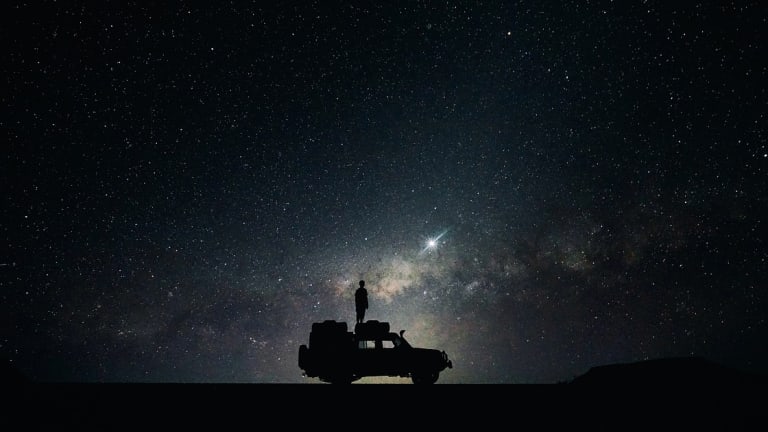 New Releases That are Perfect for Those Late Night Drives
We've got a playlist of this week's new releases that'll cover the many moods of the night.
When you're cruising down an empty highway ​and countless stars litter the night sky, all you really have is music to keep you company. (Most of your passengers are probably asleep.) So what kind of music do you listen to on those late night drives? Well, we've got new releases that'll cover the many moods of the night. From seasoned DJs like Krewella, R3HAB and Seven Lions to newcomers like Chace, AFSHeeN and Taska Black ​we have something for everyone, whether it's progressive house, electronic, trap or trance.
For those who contemplate life, their existence or the inner workings of the universe when it comes to the late hours of the night or wee hours of the morning, Finding Hope's ethereal electronic track "3:00 AM" is perfect. 
If you're not in a thinking mood and just need the right music to keep you awake​, Steve Brian's progressive trance remix of 19 Hz's "The Key" might do the trick. 
More of a badass and want something that'll rock the car in the next lane? Up and coming DJ Nitti Gritti whose mantra, like all of us, is "it's all about the music" just released a bassy trap track "11:25" that'll work well paired with some subwoofers. 
Had a great date and you feel light as a feather and could care less how much you're smiling to yourself? Niko The Kid's ​future house remix of BRKLYN's "I'm On Somethin'" featuring vocals by Jocelyn Alice ​is a great feel good track to keep you soaring and looking like a lovesick puppy. 
Or maybe you've gotten your heart broken...this bonus track to our playlist, that's unfortunately not on Spotify or Soundcloud, ​will definitely speak to you. A young and new DJ from Sweden, OSRIN, ​released a remix of Martin Garrix and David Guetta's new track "So Far Away." It may just even be better than the original itself. 
​For more new releases that'll probably fit whatever mood you're in tonight, be sure to listen to the rest of our late night themed playlist.