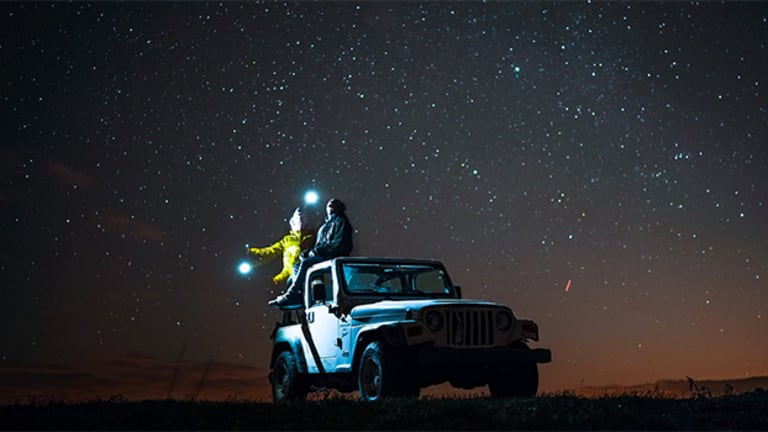 20 New Chill Releases For Some Late Night Thinking
Whether you're laying in a field looking up at the stars or just in your bed staring at the ceiling, we've got the perfect soundtrack for your late night thoughts.
There's something about the night that brings out the philosopher in all of us. Maybe it's the wonder and awe from looking at the star studded sky or the peaceful feeling we get from the silence and emptiness of the streets and sidewalks. Whatever it is, it gets us reflecting on life and, for us music lovers, it always helps to have a little background music to our thoughts. From artists like Two Friends, EDEN, Julian Calor and BVRNOUT, this week alone has seen a lot of chill and relaxing electronic, trap, dubstep, trance and future bass tracks and remixes that are perfect for night owls.
This week's most chillest track definitely goes to Swiss DJ Audio Dope with his newest instrumental release "Pai Mei." The bassy beats are great, but it's the koto (Japanese string instrument) that really gives it that soothing element and a nice East Asian style.
One of the Netherlands' rising artists, Arman Cekin, released a trap track, "Second Time," this week. And what adds to the chill factor of this track is J.O.Y's amazing and perfectly fitting vocals. 
Not all of our thoughts are serious, so next up on our chill list is a happy sounding and warm electronic-pop track by up and coming artist, Snugs. Unlike their debut track, "Radio Silence," their second original track, "Flooded" ​has a slower tempo and magical twinkle to it that makes it perfect for a cool and groovy kind of night. 
Continuing with those late night chill vibes, we have a bangin' future bounce track that is the latest creation of a collaboration between fresh talent Hydrogenio, Frostloud! and Misha Sina. Along with its cool and not as overpowering bouncy beats, "Million Miles" definitely goes the extra mile with it's soothing and stunning vocals. 
Talking about collaborations, Russian DJs Sound Quelle and Michael Mashkov teamed up on two new trance tracks that were released this week on A State Of Trance. "Arffa" and "Zual" are both filled with beautifully harmonious rhythms and melodies that add a tropical and relaxing sound to any chill late night atmosphere. 
​For more new releases that'll perfectly accompany your philosophical thoughts, be sure to listen to the rest of our late night themed playlist.