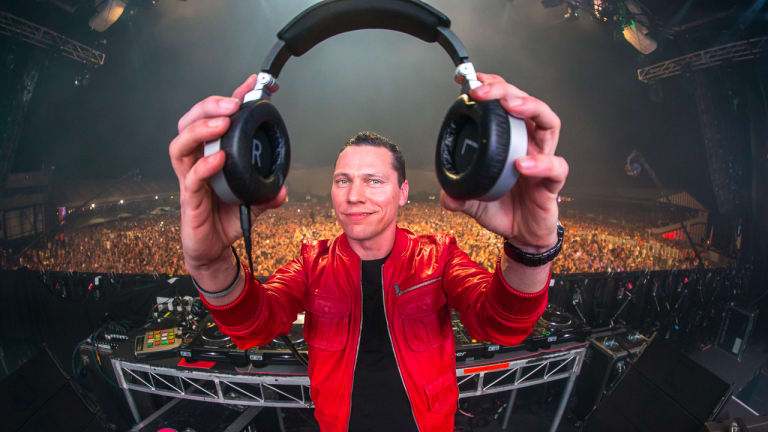 TIESTO & PAUL VAN DYK RACK UP MAJOR MILEAGE AS MUSIC'S MOST TRAVELED MUSICIANS
Legendary DJ's With The Most Travel Mileage
Tiesto and Paul van Dyke have witnessed monumental success for the greater part of the last two decades.
Having performed in massive arenas on every corner of the globe, the two leading figures of the dance music movement have exceeded some of the world's most respected musicians in sheer mileage.

Travelbird, the organization responsible for the rankings have shared their list of most traveled DJs by calculating the number of times artists have transversed the globe, and even the moon!
"Our list consists of 36 of the world's most famous performers, both classics and new sensations, from a range of genres. We then researched their total travel distance for all national, continental and world tours from the beginning of their careers, including arena shows and festival appearances. From this, we calculated exactly how many times around the world each artist could have travelled, as well as how many times they could have flown to the moon."
Tiesto and Paul van Dyke topped out the 1 and 2 spots respectively with each having covered enough miles to have traveled to the moon 6 times. Following the two trance DJs were high-profile acts like Bob Dylan, Metallica, U2, Aerosmith, and The Rolling Stones. 
Despite having significantly shorter careers than most of the artists on the top 10, these one-man acts have had an impressive (if not incredibly grueling) tour schedule that has helped to shape them as some of the leading figures in dance music history.
Head to Travelbird to see the full list of music's most-travelled musicians!
H/T: Billboard
Cover photo courtesy of Rukes.com