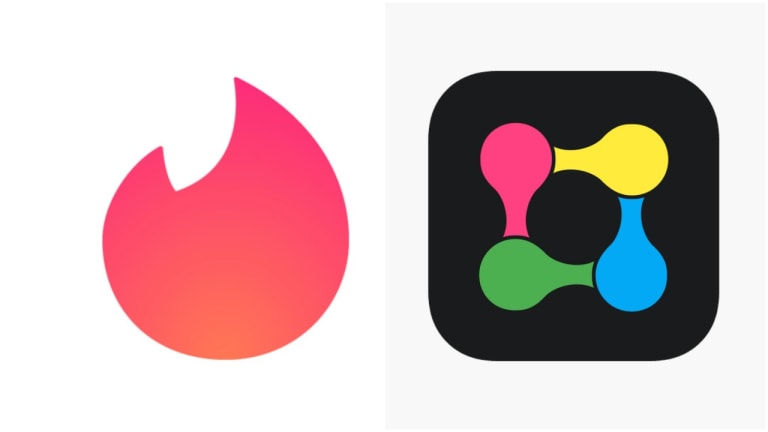 Tinder and Radiate Are Vying to Make Your Next Festival Connection
Two location-based mobile apps are going head to head.
Tinder announced another niche feature last week. The mobile dating platform's new "Festival Mode" will give users the opportunity to match with event attendees ahead of several major festivals. The company's move into the festival space follows in the success of its similar Spring Break feature which launched earlier this year.
Tinder's feature will be launched in partnership with AEG Worldwide and Live Nation. The company plans to offer this functionality in conjunction with 12 different festivals taking place in the U.S. and U.K. this year. Profile badges will publicly identify the forthcoming events the user plans to attend. Badges for any given event will be visible on user profiles roughly three weeks in advance of the event's start date.
The motivation for this move was in Tinder's data. According to the company, downloads dramatically spike whenever a major festival takes place. With an estimated 32 million people expected to attend at least one festival per year, it's no wonder Tinder would hone its efforts to target this market. 
New York-based company Radiate knows a thing or two about how to build connections at festivals already. Festivals have been the application's foundational focus since its launch in 2015. In 2019 the company estimates they'll be supporting coverage for over 120 events, including festivals and major tours as well. Although, Tinder, a bigger player, is positioning itself to compete for the swipes of festivalgoers, Radiate's track record in the space can't be disqualified. Ultimately, Radiate believes their growing base of users, supported events, and ability to provide broader context for its connections outside of dating will help propel its next wave of growth as the incumbent in the space.
Radiate have always seen themselves as community builders, and they've got the features to back it up. While dating may come as a byproduct of some users' experiences, the app arguably lends itself even better to creating shared experiences with like-minded groups. The "Squads" feature builds context around user interests and assists in forming groups. The "Gatherings" feature takes this even further allowing users to create and communicate with regard to specific events they are planning such as parties or meet-ups around the festival. With a central news feed at its core for users to introduce themselves, post photos, and ask questions, Radiate feels robust enough to be called a platform in its own right. 
Tinder's one-on-one swiping simplicity has undoubtedly driven its success, and the company's new festivals feature will not dramatically change the user experience, at least in its current form. The company does boast a massive user base of 57 million accounts worldwide, so for Tinder's festival focus the question is: can they create enough context around festivals as a dating app alone?
Radiate co-founder Michael Tom believes his company's broadening focus outside of one-on-one connections will allow them to address more of what festival goers are looking for in terms of finding community. In a statement to EDM.com, he commented:
"We're happy that Tinder sees value in tackling part of the problem we're working on, but it's a small piece of what Radiate does and where we're going. We started Radiate because we were dissatisfied with the tools to connect with new people around festivals. I want to feel like I know what's going on, that I can meaningfully meet people, and that I belong. That I'm going to an exciting new world that's also grounded in the familiar. We're well on our way to accomplishing this for not only festivals, but all events, and eventually all communities."
Follow Tinder:
Facebook: facebook.com/tinder
Twitter: twitter.com/Tinder
Instagram: instagram.com/tinder
Follow Radiate:
Facebook: facebook.com/radiatetheworld
Instagram: instagram.com/radiatetheworld