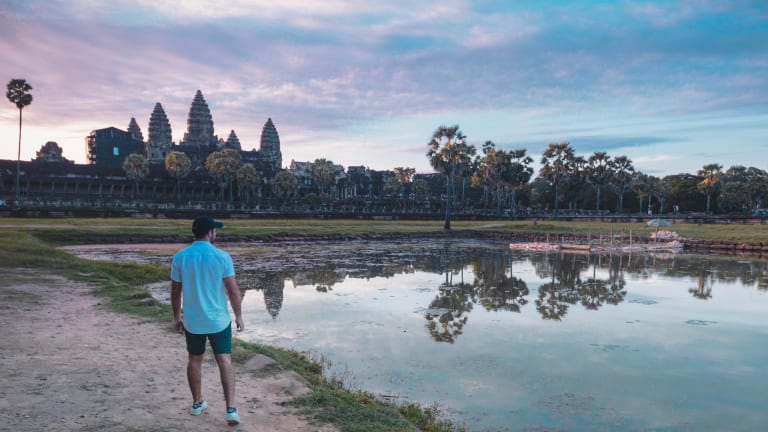 The Outside Project: Growing Your Instagram Brand
Founded By Joshua Silver, from Australia, The Outside project is a prominent brand within the travel niche which has now become a digital agency and an online hub for outdoor and travel photography. 
Due to being one of the most intriguing brands on the entire platform, the passion for content creation & travel led Joshua into creating a digital agency for the brand. Collaborating with the likes of Lonely Planet, Urban Armoured Gear and The Weather Channel (IBM), their list of partners is certainly very impressive.
Alongside the agency, one of the most innovative ideas that The Outside Project are doing is an "Explorer Program".  This basically enables the ability for everyday photographers to apply to be an Outside Project 'Explorer'. Including features on the page, the ability to have a direct line of communication for collaborations and feedback, and much more, it is certainly a very clever way of establishing a connection with budding photographers throughout the world. 
Alongside the main instagram page, they also have Adobe Presets for sale. Giving consumers the opportunity to apply their favourite photographers settings to their very own photos, it's a very interesting product that almost nobody in the Instagram curation niche is focusing on. Alongside presets, there is also branded merchandise such as Hoodies, T-Shirts etc. By exploring multiple revenue streams with different varieties of branded products, The Outside Project is able to sustain an incredible business - using their social media accounts as a way to promote any new products.
Now having accumulated over 190,000 followers, the aim of the Outside Project is to continually expand the brand so that fans of the niche are able to constantly discover it. Growing your brand on Instagram is not easy. However, with hard work & dedication, almost anything is possible.