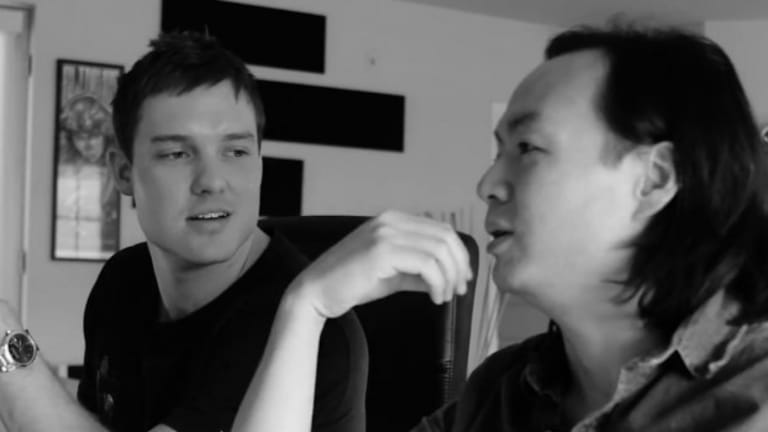 tyDi Joins Grammy Award Winning Composer for New Single "Closing In"
The new single will appear on tyDi's upcoming fourth album.

Veteran multi-genre producer tyDi is tapping into his orchestral influences more than ever with the release of his newest single "Closing In." Joining forces with Grammy award winning composer Christopher Tin and former collaborator Dia Frampton, "Closing In" marks the first single from tyDi and Tin's forthcoming collaborative crossover album Collide.
Over the years tyDi has never strayed away from the cutting edge. His last full length album Redefined, which was released in 2014, saw the Australian producer teaming up with vocalists hailing from various backgrounds from punk rock to R&B. The full length pop-dance album with a strong emphasis on songwriting was an anomaly for its time in the vastly instrumental-driven world of dance music. Now tyDi joins Christopher Tin for his most ambitious project yet, bringing orchestral and electronic music under one roof with "Collide."
If their work on "Closing In" is any indication, tyDi and Tin is the perfect strategic partnership to bring the vision to life. Tin previously made history winning two Grammys with his classical crossover album Calling All Dawns which famously featured what became the theme song for the popular video game Civilizations IV, "Baba Yetu." In 2015, Tin joined legendary trance producer BT to arrange some of BT's greatest hits for a full symphony orchestra. Recorded as an album, that project, Electronic Opus, remains one of the most unique remix albums in modern dance music.
With tyDi and Christopher Tin's tenured experience intersecting electronic and orchestral music, the two are undoubtedly equipped to bring fans of both dance music and symphonic music something distinctly memorable. Check out their single "Closing In" featuring singer songwriter Dia Frampton below, and stay tuned for more on Collide soon to come.