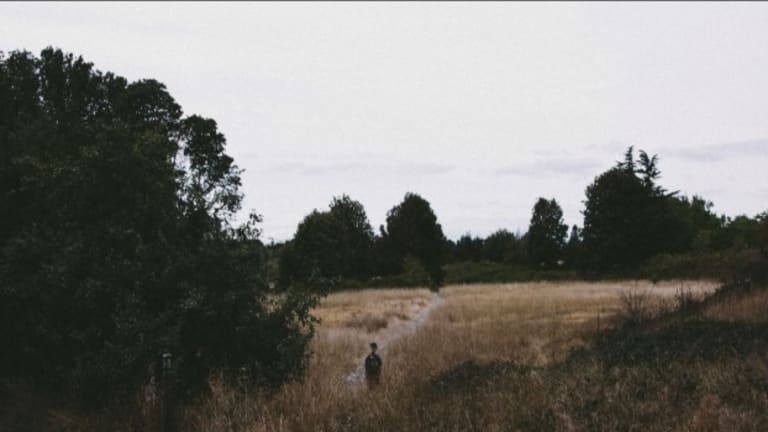 UNDER THE RADAR: CLN TAKES US ON A TRANSCENDENTAL JOURNEY WITH HIS DREAMY BEATS
Shining the spotlight on fresh talent.
Welcome to Under The Radar, where we showcase up-and-coming artists we believe you should know about.
This week's rising talent is Callan Alexander - better known by his stage name "cln" - from Brisbane, Australia.
At 22 years of age, cln juggles studying law and science at university, while making music in his free time. His music doesn't really fall into a specific genre, per se, drawing similarities to indie-electronic and future bass. In a way, it's a fusion of both genres, with a style that's fluid and unique. Listening to his music makes you feel like you're floating on a cloud. It's relaxed yet passionate, packed with sounds akin to nature and tranquility.
He grew up with a musical background, playing piano throughout his childhood. Music production was a natural transition for him, as he's a self-proclaimed computer nerd. Initially, he listened to house music. And, at the age of 13, he bought Demon Days by Gorillaz, the Deadmau5 album and the early Skrillex album, which really inspired him to create similar sounds. He began production by making house music, then moved onto dubstep. And, after listening to artists like Flying Lotus and SBTRKT - "that weirder electronic vibe" as he puts it - he started to draw inspiration from them, leading to his current established cln sound. He also mentions ODESZA, Kite String Tangle and Chrome Sparks as influences on his music.
As an artist, he doesn't fall into cookie cutter ideas for his craft. Speaking to Wizard Radio, he said:
I have no real linear goal. I want to make music that I want to make. I don't want to make music tailored for other people, or make music because someone else tells me this is what it should sound like."
Apart from his self-focused aspirations, he delved into his creative process, which is pretty unique:
"I normally make music at 3-4am when I'm half asleep. I like to just play, not really a set way of making music. I like to just fiddle till I find a cool sound.. Then I slowly add elements to build the sound."
He draws inspiration from walking, and thinking about what music he'd like to listen to while he does, as well as what he'd like to listen to late at night. The ideas flow from there on out, and he works on music around 5-6 hours every night. It's an organic way to approach making music, where he lets ideas come naturally, and doesn't box himself up in the studio to churn something out.
The method fits the music; offbeat and dreamy. It's the type of music you'd expect someone to make in the dead of the night, and the type you'd listen to at that time too. Take a listen to "Breathe", one of my personal favourites.
Released through OWSLA's sister agency NEST, the song is made completely from scratch - no presets or samples. The raw production allows listeners to take in the depth of cln's creativity, and scope his passionate dedication to the art of music. It's a blissful hypnotic track, with a cinematic soundscape and an almost transcendental feeling to it. Although layered simply, it's packed with emotion and radiates bliss.As for the story behind the track, here's what he had to say:
"I mostly make music really late at night. I think that's when my best ideas come out. When I'm fully alert, I tend to overanalyse things and get rid of my best ideas. The original idea for this song came about at around 3am, I think it was while I was preparing for my first US tour [last September]. I've tried my best not to over think this song. I wanted to keep the initial idea as close to its original state as possible. I suppose that way, the final product is more honest, taken straight from my sleep-deprived brain."
The track began with a basic chord progression, which he sat on for ages, and added bits and pieces to here and there. While he's able to make songs in a day or two if he feels, this one actually took 6 months to complete! And, clearly, the end product feels as organic as the creative process.Also, that's actually him singing on the track! He tends to sing on a lot of his tracks, but never really publicises it. He explained to NESTHQ why:
"Singing is super personal, so when you put out a song that has your voice on it, it's a lot scarier I think than putting out something that doesn't have your voice on it. So I tend to keep it fairly quiet that it's my own voice, I don't say, "Hey guys, look at my track that I sang on." So ya, it's definitely scarier but I enjoy doing it."
When it comes to live performance, he had his first North American tour last September. 9 shows spanning across 14 days. He supported the likes of Keys N Krates, as well as The Chainsmokers at the renowned Red Rocks Amphitheatre. Also, he performed at Up North and Nocturnal Wonderlandmusic festivals. Back in Australia, he has supported major artists like The Aston Shuffle, Carmada and ODESZA.
So far, cln has 2 EP's out - Sideways, released in 2014, and Found, released in 2015 - and a handful of singles. Also, there's an album on the way, expected in 2018! For now, catch up on his music with the playlist below.
It's the type of music for long nights and hazy mornings. The type that listening to would put you at ease, and make you feel all warm and fuzzy inside
cln:
Facebook: https://www.facebook.com/clnmusic
Soundcloud: https://soundcloud.com/callanalexander
Twitter: https://twitter.com/clnmusic
Instagram: http://instagram.com/clnmusic/