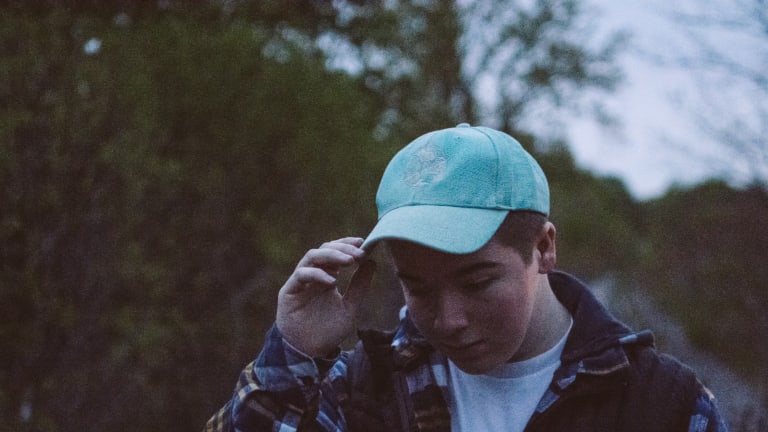 Under The Radar: Why Young Prodigy Verzache is an Artist to Keep Your Eye On
Having crafted a truly unique sound, verzache is here to stay.
Welcome to Under The Radar, where each week we showcase up-and-coming artists we believe you should definitely know about. This week's talent is verzache, who has been turning heads lately with his insanely unique and versatile productions.
Zach Farache is a young producer from Toronto who has been on the come-up ever since he uploaded his first track on Soundcloud about one and a half years ago. The thing, however, that separates verzache from the rest (other than his dank Twitter) is his aesthetically coherent but ever-changing sound.
A true testament to that is his debut 7-track EP D97, which came out summer 2016, and introduced a pretty unique sound to the table. D97 also featured "waiting for you", a collaboration with fellow beatmaker swell that had him singing as well as playing his ukulele, and ended up being his most successful track to date.
Unsurprisingly, if you give a listen to "waiting for you" and his most recent releases you'll see that the man has much more to show musically than trap-inspired beats and superb vocal-chopping skills. His tracks conscious and ice cream showcase a much more minimalistic and chill - almost Lo-fi - side, while tracks like juvenescence and hiccup are pure acoustic vibes; just guitar, drums, and verzache's singing voice.
And that's the thing with verzache; he is, in my opinion, one of the best in bridging acoustic sounds with electronic production and impressive sound design; giving birth to a hybrid sound that is as organic as it is synthesized, as personal and intimate as it is professional sounding.
Lastly, for you producers out there, verzache has put out a massive sample pack that you should definitely check out; but most importantly, you should study the ins and outs of his mastering chain that he uploaded a couple days ago; super useful.
Connect with verzache:
Soundcloud: https://soundcloud.com/verzache
Twitter: https://twitter.com/verzachemane
Facebook: https://www.facebook.com/verzachemane/
Instagram: https://www.instagram.com/verzachemane/