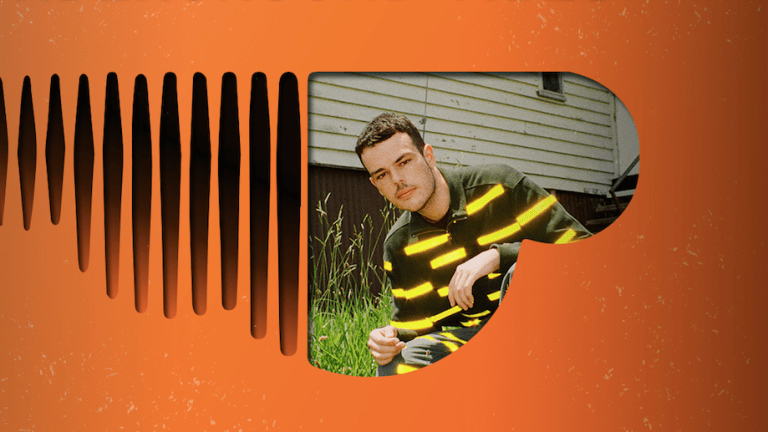 Underground Vibes / 034
Golden Vessel, Snugs, vowl. and more featured on this week's installment.
Numerous artists, industry professionals, and fans consider SoundCloud the best platform for unsigned music to shine up to its true potential. Its direct, artist-centric approach has enabled bedroom artists to find fan bases all over the world, and emerging talents to turn their SoundCloud game into long-term careers.
In this series, our aim is to showcase the best new music we discover on the platform, music that oftentimes can't be found anywhere else. In addition, we shine the light on successful artists that are either now breaking through on the platform or have used it to attract an active following in the past.
This week's feature includes dark vibes by brothel. and Loneliness, chilled-out gems by Late June and not, unexpected bangers by K, Le Maestro and more. 
"HIGHWAY" ft. Emerson Leif - Golden Vessel
Golden Vessel continues on his streak of releasing quality music with "HIGHWAY." Featuring beautiful vocals from Emerson Leif, the atmospheric track builds up slowly before the melancholic mood climaxes with the entrance of intricate trap percussion.
"I Want You" - WITHOUT
 UK-based production duo, WITHOUT, returns with yet another eclectic single. "I Want You" incorporates shiny synths and an uplifting beat under catchy vocals; showcasing the duo's songwriting as well as production skills.
"Heart In The Headlights" ft. SayWeCanFly - Snugs
Snugs return with another bright track, this time enlisting SayWeCanFly to sing over an uplifting instrumental that is undoubtedly made for the summer. 
"Found" - ALIGN
ALIGN's "Found" is a midtempo sunset jam, featuring beautiful instrumentation, organic drums and playful vocal chops. 
"Missing" ft. Tanya Lacey - BODÉ
Up-and-coming Dutch producer BODÉ showcases his skills on "Missing," creating a dance floor-ready house vibe with the help of Tanya Lacey's vocals. 
"SATISFACTION" - K, Le Maestro
K, Le Maestro unexpectedly flips Benny Benassi's electro classic, infusing it with hard 808s and groovy trap percussions. 
"Yule" - ËMMË X PON CHO
Australian producer ËMMË goes crazy in his latest release, "Yule," bringing in a bass-heavy production approach with the help of airy synths and explosive drums. 
"Promises" - Heuse & Chris Linton
Out via label Lacuna, "Promises" has producer Heuse and vocalist Chris Linton give their all, creating an impactful tune that holds strong emotional energy. 
"Motives" ft. GANZ & Nevve (Penthouse Penthouse Remix) - PLS&TY
In contrast to PLS&TY's bubbly and explosive original, Penthouse Penthouse take the energy down a notch, creating a dreamy, low-key vibe. 
"feelings" - vowl. & prxz
Australian vowl. returns, teaming up with prxz for a single taken off the latter's album. "feelings" is driven by an acoustic guitar and smooth vocals, as the organic-sounding drums and washed out atmosphere create a really warm vibe. 
"Mini Golf & Wine" - Late June
Late June's "Mini Gold & Wine" is yet another melancholic bop, blending organic recordings with vocal chops and piano chords before ascending into a synth-driven climax.  
"Live a lie" -  not
not goes crazy on "Live a lie," utilizing weird samples and distorted bass to create a wonky, two-minute journey.  
"rest easy" - niquo
Out on United Common Records, niquo's "rest easy" is a perfect lo-fi jam. 
"Heaven Subculture" - Loneliness
Loneliness snaps on "Heaven Subculture," starting off with an atmosphere that hints towards a dark wave banger, before introducing vocal chops and fast-paced drum work that catch the listener off guard. 
"Wavepoint" - Tim Legend
On "Wavepoint," Tim Legend really proves he can produce all kinds of music, deciding to release a seven-minute house gem that's driven by smooth synth chords and snappy drums. 
"YOU" - brothel.
Producer brothel., who just announced he will scoring a new Netflix original series over the next six months, went really dark on recent single "YOU" creating a sinister atmosphere driven by washed-out vocals, cinematic synths and hard bass. 
Underground Vibes of the Week / 033
Underground Vibes of the Week / 032
Underground Vibes of the Week / 031