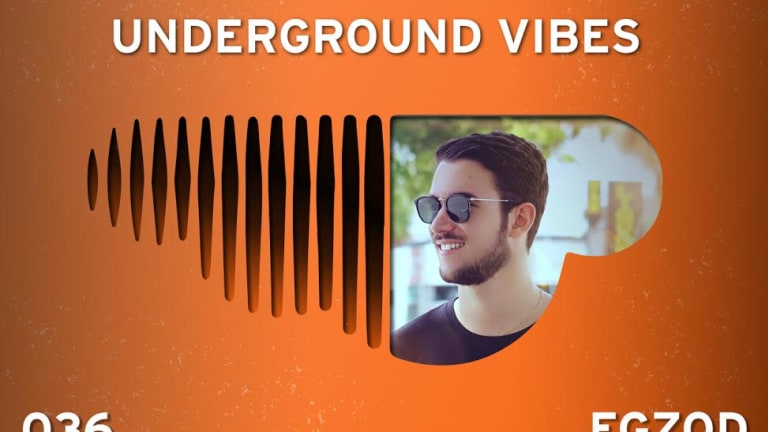 Underground Vibes / 037
Egzod, Verzache, BODÉ and more featured on this latest installment.
Numerous artists, industry professionals, and fans consider SoundCloud the best platform for unsigned music to shine up to its true potential. Its direct, artist-centric approach has enabled bedroom artists to find fan bases all over the world, and equipped emerging talents to turn their SoundCloud game into long-term careers.
In this series, our aim is to showcase the best new music we discover on the platform, music that oftentimes can't be found anywhere else. In addition, we shine a light on successful artists that are either now breaking through on the platform or have used it to attract an active following in the past. 
This latest feature includes darker vibes by Egzod and Duke & Jones, uplifting gems by BODÉ and Nadro & Timmy Commerford, and laid back tunes by Chris Siegel and Lizdek. 
"My Stranger" ft. Riell - Egzod
Egzod returns with another release on Trap Nation's imprint Lowly. Teaming up with Riell, he creates magic on "My Stranger" as his complex and epic production intertwines with Riell's electrifying vocals for an impressive result. 
"Cruising" (Charlie Crown Remix) - Bronze Whale 
Bronze Whale dropped their impressive debut album earlier this year, and just released a remix package featuring a lot of stunning reworks. Standing out, Charlie Crown's remix of "Cruising" is as dark and impactful as it should be. 
"Vacancy" - Duke & Jones
Duke & Jones prove their versatility with their latest release, "Vacancy," as they took their style from sound design-driven bangers to minimal R&B, still maintaining their bass-heavy identity. 
"Feeling That Feel" - Verzache
It looks like Verzache never stops reinventing himself and releasing songs that further showcase his production and songwriting abilities. On "Feeling that Feel" he provides a simple yet incredibly catchy song. 
"Tropical Love" - Nadro and Timmy Commerford
As the title suggests, Nadro and Timmy Commerford's "Tropical Love" is made for the summer. Out on label Lacuna, the single goes from piano and guitar chords to a dancey, vocal chop-driven chorus. 
"Good Enough" ft. Tailor - BODÉ 
BODÉ's "Good Enough" is everything one looks for in a late-night house gem, as Tailor's catchy vocal lines line up perfectly with the classy, synth-dominated instrumental. 
"Trippin' Bout You" ft. ANGEL - Discrete
On "Trippin' Bout You", Discrete provides yet another bridge between pop and house, as horn hits, catchy lyrics and groovy bass lines come together to create a radio-ready result. 
"The Night's Our Town" - TRAILS
After a fairly long hiatus, producer TRAILS is back, and he makes it clear that fans can never know what they can expect from him. After impressive instrumental "DMHH" and indie/R&B jam "Learn to Love Me" featuring JABS, "The Night's Our Town" showcases an almost fully organic side of the artist, and it sounds amazing. 
"Week 1" - Chris Siegel
Released on indie label Sundae Sauuce, Chris Siegel's "Week 1" is as carefree as it gets, providing an easy vibe through diverse instrument choices. 
"xanny" (Lizdek Remix) - Billie Eilish 
Lizdek really impresses with his remix of Billie Eilish's "xanny". The young producer goes as ambient as possible yet takes care of every little detail, making up a stunning result. 
Underground Vibes / 036
Underground Vibes / 035
Underground Vibes / 034