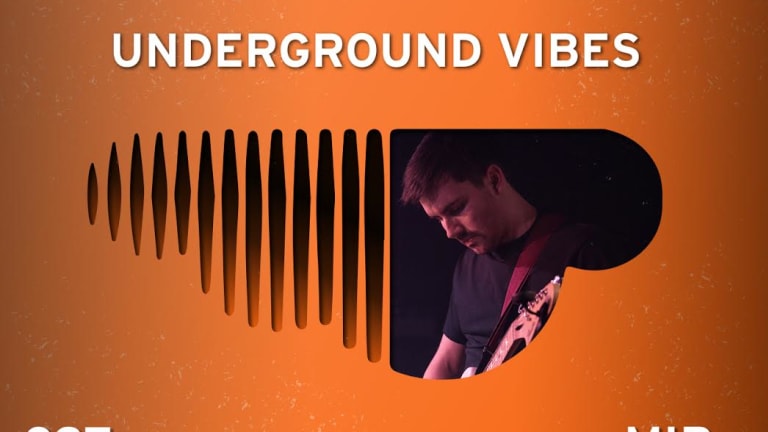 Underground Vibes / 038
Mir, Mielo, Fytch and more featured on this latest installment.
Numerous artists, industry professionals, and fans consider SoundCloud the best platform for unsigned music to shine up to its true potential. Its direct, artist-centric approach has enabled bedroom artists to find fan bases all over the world, and equipped emerging talents to turn their SoundCloud game into long-term careers.
In this series, our aim is to showcase the best new music we discover on the platform, music that oftentimes can't be found anywhere else. In addition, we shine a light on successful artists that are either now breaking through on the platform or have used it to attract an active following in the past.
This latest feature includes playful vibes by Mir and VALENTINE, darker tracks by Fytch and xChenda as well as laid-back gems by Mielo and m-cubed. 
"Horizon" - Mir
After a fairly long silence and having spent most of this year "working on changing his sound into one more authentic to himself and what he listens to most," producer Mir is back with a laid-back, guitar-driven single that is sure to excite listeners for what's to come next. 
"Bittersweet" ft. patches - VALENTINE
VALENTINE just released her latest album Introspection, following huge 2018 work Falling. Featuring 10 short-but-sweet tracks, Introspection touches on a lot of genres and styles, and "Bittersweet" featuring previous collaborator patches definitely stands out as one of the most interesting tracks on the album. 
"Brand New Sinner" ft. Andrew Weitz - LMBO
"Brand New Sinner" is the third and final single off LMBO's forthcoming debut EP, marking a new direction for the production duo, as their epic production paired with Axel Mansoor stellar vocals makes up for an explosive pop track. 
"Quixote" (Fytch Reimagination) - Crywolf
Fytch has been treating the ears of fans with epic and almost post-apocalyptic productions for some time now. For his latest remix, the young artist takes on Crywolf's "Quixote," taken from his stellar album widow [OBLIVIØN Pt. I] which came out earlier this year. 
"Throw It All Away" ft. Aviella - Madnap and SMLE 
Young producer Madnap has released yet another explosive gem. SMLE and singer Aviella, join him on "Throw It All Away," which moves from pop vocal lines to explosive drops filled with synth chords and pluck arpeggios. 
"Motion" ft. Mariya Stoeva - Mielo
Mielo has had a stellar year so far, releasing his debut EP Anywhere But Here and supporting Crywolf on tour among other accomplishments. His latest single features singer Mariya Stoeva and is a beautiful progressive gem that takes the listener on a nostalgic journey. 
"S.M.S." - Corporate Slackrs
Corporate Slackrs' latest gem "S.M.S." bridges the boundaries between melodic bass and rock, as epic vocal lines transition into bass-dominated drops on the track, layered with electric guitar riffs. 
"Red Light" - xChenga
Despite being only 17 years old, xChenda shows a lot of maturity in explosive tune "Red Light," out via independent label Lacuna. 
"ALL I SEE" ft. Titus - CHRIS POP 
Featuring vocals by Titus, CHRIS POP's "ALL I SEE" is a synth-driven summer vibe, featuring catchy vocal melodies and fun production. 
"brave changes" - m-cubed
m-cubed has dropped yet another wonky gem with "brave changes," and promises to keep releasing tracks frequently till the end of the summer. 
Underground Vibes / 037
Underground Vibes / 036
Underground Vibes / 035