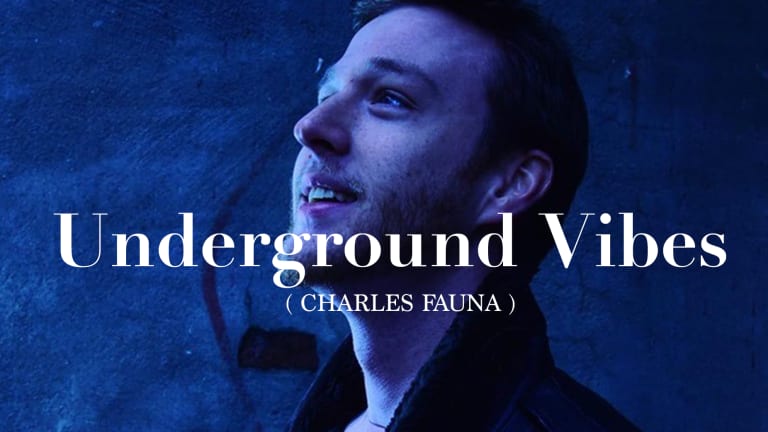 Underground Vibes / 039
Charles Fauna, Besomorph, Chris Siegel and more featured on this latest installment.
Numerous artists, industry professionals, and fans consider SoundCloud the best platform for unsigned music to shine up to its true potential. Its direct, artist-centric approach has enabled bedroom artists to find fan bases all over the world, and equipped emerging talents to turn their SoundCloud game into long-term careers.
In this series, our aim is to showcase the best new music we discover on the platform, music that oftentimes can't be found anywhere else. In addition, we shine a light on successful artists that are either now breaking through on the platform or have used it to attract an active following in the past.
This latest feature includes dancefloor vibes by Charles Fauna and Los Padres, explosive cuts by Besomorph, AWAY and more. 
"Gold" (Charles Fauna Remix) - IYVES
Taking on IYVES's "Gold," New York-based songwriter and producer Charles Fauna creates a euphoric progressive vibe, that features organic drum-work and a variety of synths.  
"Anybody" ft. lulunah - Chris Siegel
Chris Siegel's latest single features previous collaborator lulunah, and is undoubtedly a vibe made for the summer. 
"Monster" - Besomorph
As expected, Besomorph snaps with his latest release "Monster," creating a slow yet impactful banger that starts with atmospheric vocal lines before dropping into distorted bass and an electric guitar melody. 
"Where We Goin'" - Jinco and Lucchii 
Jinco and Lucchii's latest collaboration is a wonky showcase of expert production and sound design, dominated by off-beat vocal samples and weird effects and heavy bass. 
"Hole In The Earth" ft. Midoca - AWAY
Featuring vocals from fellow producer/songwriter Midoca, AWAY flips "Hole In The Earth" - one of his favorite Deftones songs - into an epic combination of atmosphere, distorted sound design and vocal chops. 
"No Place" - Biicla
Russian producer and visual artist Biicla kills it on his debut global release "No Place", utilizing catchy vocal lines and quirky production. 
"Wall Fuck" (serion remix) - Flume
Producer serion surprises with his remix of Flume's classic, "Wall Fuck," flipping the glitchy 2016 song into an explosive future bass banger. 
"Let You Go" - Adam Kahati
After releasing remixes for artists such as LAUV, Halsey and 3LAU, Adam Kahati decided to release his debut single, utilizng pop-influenced vocal over a summery, guitar-driven instrumental. 
"Boomerang" ft. Nina Sung - Los Padres 
Taken off the Alchemy V compilation, out on Tchami's label Confession, Los Padres teamed up with vocalist Nina Sung for bass-driven, dance floor-ready "Boomerang."
"hungbooya" - sheki. 
sheki goes crazy on "hungbooya," a wonky house vibe with a psychedelic twist. 
Underground Vibes / 038
Underground Vibes / 037
Underground Vibes / 036