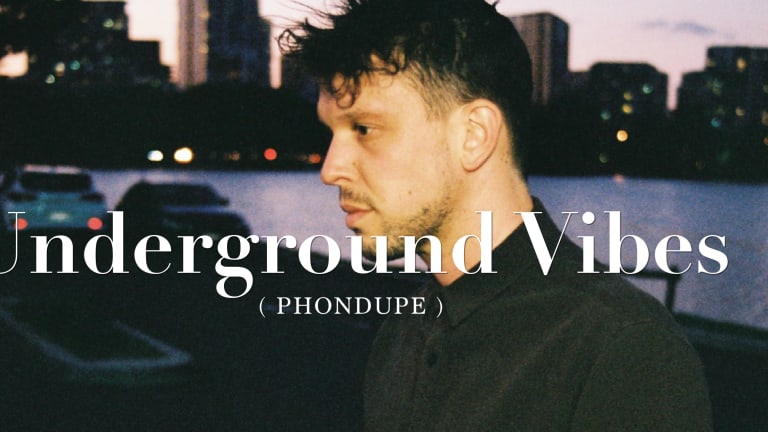 Underground Vibes / 042
Phondupe, Mild Minds, Chris Siegel and more featured on this week's installment.
Numerous artists, industry professionals, and fans consider SoundCloud the best platform for unsigned music to shine up to its true potential. Its direct, artist-centric approach has enabled bedroom artists to find fan bases all over the world, and equipped emerging talents to turn their SoundCloud game into long-term careers.
In this series, our aim is to showcase the best new music we discover on the platform, music that oftentimes can't be found anywhere else. In addition, we shine a light on successful artists that are either now breaking through on the platform or have used it to attract an active following in the past.
This latest feature includes organic vibes by Germany Germany and Chris Siegel, dark gems by Yasu and STUCA, and more. 
"Fangtooth" - Phondupe
Sydney artist Phondupe is gearing up for the release of his debut album ONYKIA, and decided to treat the world with experimental single "Fangtooth" beforehand. His own washed-out vocals are paired with a weird sonic landscape, driven by wonky drums and playful synths. 
"Movements" - Mild Minds
Out on ODESZA's Foreign Family Collective, Mild Minds' "Movements" is an experimental offering of electronica that always progresses with the help of great vocal melodies and groovy synths. 
"Someone New" - Germany Germany
Germany Germany's "Someone New" creates a nostalgic atmosphere, as guitar arpeggios and ever-evolving synths play over organic drums.  
"Never Need To Know" ft. Andrew Briol - Chris Siegel
For his latest single, rising producer Chris Siegel enlists vocalist Andrew Briol and manages to create a classic R&B vibe. 
"Mirror" - EQRIC & JESSIA
The label Lacuna stays on the grind of putting on talented up-and-coming producers, and they've definitely hit the mark with "Mirror" by EQRIC and JESSIA. It goes from a minimal intro and a cinematic break into an explosive, bass-driven drop. 
"Mind" - STUCA and eugene
With "Mind" which is out on Jadū Dala, the talented STUCA offers something totally new as he teams up producer eugene for an impactful vibe that moves from haunting vocal samples to minimalistic bass stabs.
"Kerosene" ft. Dubstract - Yasu
Yasu takes his skills of creating dark vibes to a new level on "Kerosene" with Dubstract. A distorted bass line is present from the start before the whole track evolves into a sinister showcase of distorted drums and atmospheres. 
"More Life" - Afrosamuraiist
Afrosamuraiist's synth-filled "More Life" is an exceptional tune that showcases thought-out complexity and production skills. 
"shawtyeverything" - MANTRABLU
"shawtyeverything" by MANTRABLU kicks off with his vocals over an instrumental filler with lush keys and chords, before laid-back drums patterns complete it. 
"orange drop" - big wave
big wave curates a whole mood with "orange drop," showcasing an almost hypnotic lo-fi beat.  
Underground Vibes / 041
Underground Vibes / 040
Underground Vibes / 039