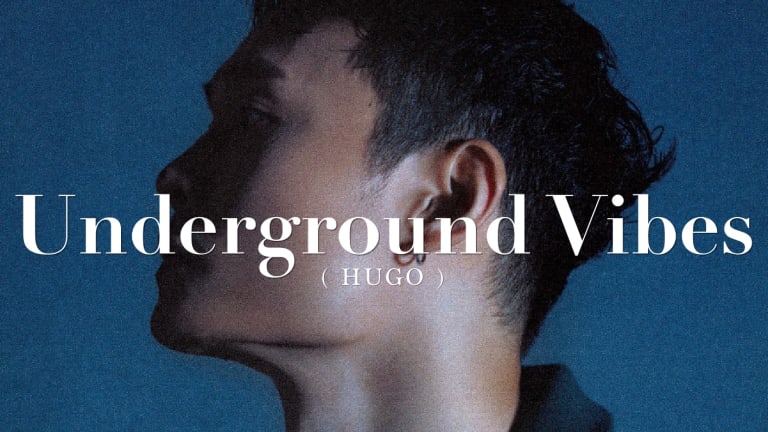 Underground Vibes / 043
Hugo, zodivk, Mielo and more featured on this week's installment.
Numerous artists, industry professionals, and fans consider SoundCloud the best platform for unsigned music to shine up to its true potential. Its direct, artist-centric approach has enabled bedroom artists to find fan bases all over the world, and equipped emerging talent to turn their SoundCloud game into long-term careers.
In this series, our aim is to showcase the best new music we discover on the platform, music that oftentimes can't be found anywhere else. In addition, we shine a light on successful artists that are either now breaking through on the platform or have used it to attract an active following in the past.
This latest feature includes explosive gems from Mielo and Unisoner, laid back-beats from zodivk and Jeevs and more. 
"Ground Control" - Hugo
On his new album <Rhapsodias>, Shanghai-based producer Hugo explores a number of genres, and does it in a flawless way. "Ground Control", where the emerging talent explores dark ambiences and distorted vocal chops over a bass-driven house beat, serves as a great example of his unmistakable style.
"Burning House" - DIVERSA
Out on London-based collective Inspected and part of his EP, The Mysterious Voice, "Burning House" by DIVERSA is a perfect mixture of energetic rhythms and soothing melodic elements. 
"Lonely Game" ft. Dafna - Mielo
Mielo has experienced a hell of a rise in 2019, releasing his debut EP Anywhere But Here and touring over North America along with Crywolf. His latest release "Lonely Game" features vocals from singer Dafna and an explosive, synth-dominated drop. 
"Short Days" - Jeevs
Jeevs' latest release is an ethereal one, where a lo-fi atmosphere is brought together with organic-sounding drums and vocal beds, before synths are introduced to elevate the chilling feel even more. 
"Don't Be My Friend" - Unisoner
KUMO Collective never stops bringing on talented, rising artists, and Unisoner is no exception. His latest release on the label, "Don't Be My Friend," bridges pop and electronic in a unique way, making for an impressive result both production and songwriting wise. 
"about me (+)" - zodivk
For his latest flip, producer zodivk takes on Stwo's and The-Dream's R&B tune "Enough About Me," infusing it with sharp drums and hard 808s. 
"Deceiving" - Cape Lion
Swedish-born songwriter/producer Cape Lion returns with dreamy pop single "Deceiving," creating a synth-driven yet organic instrumental under his vocal lines that sound like they came straight from the '80s. 
"So Long" ft. Hvnnibvl - With Løve
Hvnnibvl's bright vocals really light up With Løve's explosive instrumental on "So Long," an impressive mixture of R&B and future bass. 
"Heart & Stay" - Biicla
Russian artist Biicla has been rising in 2019, and his latest single "Heart & Stay" proves his abilities as a producer and songwriter; a vocal chop-driven house vibe. 
"Sixteen Shots" (The Brig Remix) - Agent Green
In an unexpected move, The Brig takes on Agent Green's rap song "Sixteen Shots," infusing it with his own style of gritty bass lines. 
Underground Vibes / 042
Underground Vibes / 041
Underground Vibes / 040