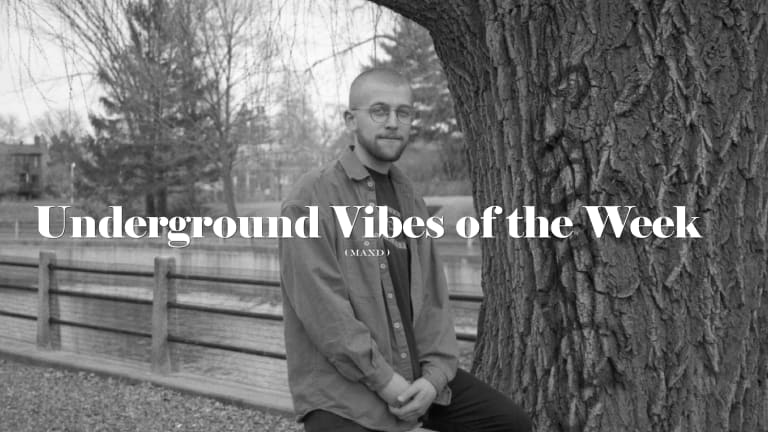 Underground Vibes of the Week / 003
Whethan, Cavalier, maxd and more featured on this week's installment. ​
Welcome to "Underground Vibes Of The Week", the place to discover new music. No matter if it's Trap, House or Ambient, heavy and dark or bright and bouncy; if it's a vibe it belongs here. 
Maxd - Touch (feat. Austin Salter)
Rising talent maxd hits the mark with his latest release, creating a pop vibe that evolves into really interesting synth work for the drop. 
Whethan - THATS TOO SLOW
Talented producer Whethan is back once again, this time enlisting fellow producer Freddy Kennett from Louis The Child on wonky banger "THATS TOO SLOW". 
Cavalier - Flect
Cavalier really pushed the envelope for his debut album Innate, that came out a couple months ago, combining epic melodies, textures and synths into an abstract masterpiece. His follow-up single "Flect" simply takes the above concept into the next level. 
KRANE & Hanz - Momentum
Krane's latest Sessions installment was highly anticipated and for a good reason. The producer really experimented and brought in some really talented producers. Hanz is one of them, and their collab "Momentum" is one of the tracklist's standout tracks. 
Feki - Don't Doubt feat. Olivia Reid
Feki's latest track is maybe one of his finest. Enlisting vocalist Olivia Reid, the producer creates a catchy summer anthem. 
ye. - alright alone (feat. Josh Jacobson)
Mysterious producer ye. brought in some really bright vibes for his debut EP trails, and standout track "alright alone" featuring Josh Jacobson is a great example of the EP's aesthetic. 
Lemay - Say You Do (feat. Belle Jewel)
This is Lemay at his finest, keeping things heavy and epic as always.