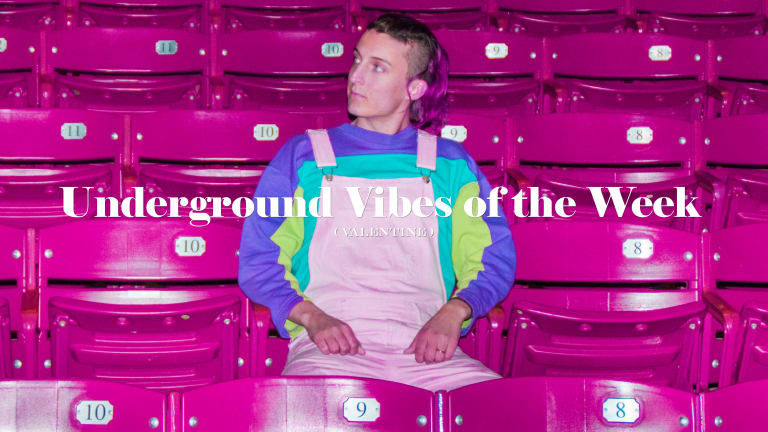 Underground Vibes of the Week / 004
VALENTINE, smle​, Unlike Pluto and more featured on this week's installment. ​
Welcome to "Underground Vibes Of The Week", the place to discover new music. No matter if it's Trap, House or Ambient, heavy and dark or bright and bouncy; if it's a vibe it belongs here.
 VALENTINE & Rob Araujo - Embrace (feat. patches)
VALENTINE keeps killing the game, and just put out the next single taken out of his debut album Falling, out soon on Majestic Casual. As expected, it's super bright, funky and groovy. Oh, and it has VALENTINE singing. 
Unlike Pluto - Fake Smiles, Real Memories
The songwriter, vocalist and producer's new double single titled Fake Smiles, Real Memories is one of his finest pieces ever since he returned from electronic sensation to his rock-centric roots. "JOLT" features epic strings, synths and vocal harmonies, while "WHY" goes with a more stripped down approach. 
smle - When My Love Ends (Feat. Jackie's Boy)
smle released their latest masterpiece Love Notes EP through Lowly Palace, and sonic masterpiece "When My Love Ends" featuring Jackie's Boy is definitely the standout track.
Joji - Will He (DRKTMS & TRAILS Remix)
Producers DRKTMS and TRAILS combine their craft for an upbeat remix of the now classic Joji single. 
Bobby Nourmand - The Sun (feat. Adam Engle)
Talented producer Bobby Nourmand's latest release features vocals from Adam Engle of U.K. duo Blonde, and is a sonic journey through haunting atmospheres over a dark house groove. 
NOVA - Escape
When NOVA is not producing for the likes of The Game, 6LACK and Jahkoy, he likes to showcase his craft on his solo project, and "Escape" is one of the best examples of the producer laying down the entirety of his skills. 
Sean Dream - the walking plug
Sean Dream's take on Rich The Kid's "Plug Walk" really changes the vibe of the vibe of the original, incorporating groovy rhythms and funky chords.