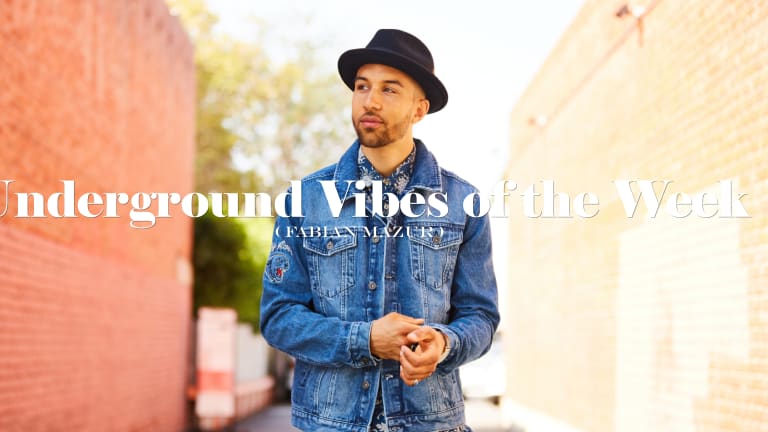 Underground Vibes of the Week / 005
Fabian Mazur, PLS&TY, Decap and more featured on this week's installment. ​
Welcome to "Underground Vibes Of The Week", the place to discover new music. No matter if it's Trap, House or Ambient, heavy and dark or bright and bouncy; if it's a vibe it belongs here.
 Fabian Mazur - Edge Of Love (feat. Nevve)
The talented producer keeps rising steadily and is always staying active, whether it's with his diverse releases, sample packs on Splice or well-produced vlogs. His latest release "Edge Of Love" is featuring Nevve, and is one of his finest yet. Check out how he made the track here.  
Alex Lustig - If You Wanna/Sunrise
Having worked with the likes of French Montana, Young Thug, and Machine Gun Kelly, Alex Lustig is now chasing his own vision with his solo project. The young, Belgium-based producer's latest double single is a perfect showcase of his textured, laid-back and atmospheric sound. 
Childish Gambino - Feels Like Summer (TARI Remix)
Excellent percussion, sound design, and exciting grooves make up TARI's latest release, a bright remix of Childish Gambino's "Feels Like Summer". 
PLS&TY - Down For Me
PLS&TY is back again with another emotional future bass banger, this time in the form of single "Down For Me". 
Sofasound - Radiant Glow feat. Nick Anthony
For this one Sofasound keeps his mellow, lo-fi aesthetic, blending it with Nick Anthony's amazing vocals to create a smooth RnB hit. 
CASHFORGOLD & Tim Schaufert - Bones (Decap Remix)
Up-and-coming talent Decap managed to caption CASHFORGOLD & Tim Schaufert's original deep atmosphere into an emotional banger, that drops into a wall of distorted bass and chopped vocals. 
Zimmer - Landing
"In 2015, scientists detected Gravitational Waves for the first time. My father was one of them. This is the story of 30 years of research, the discovery of a lifetime. We had the unique chance to shoot inside Virgo, the European Gravitational Waves observatory located in Pisa, Italy. Every shot is real."
Zimmer's latest offering is a slow-building track that is a show strong showcase of his talent, and teases his highly anticipated debut album, coming early 2019.