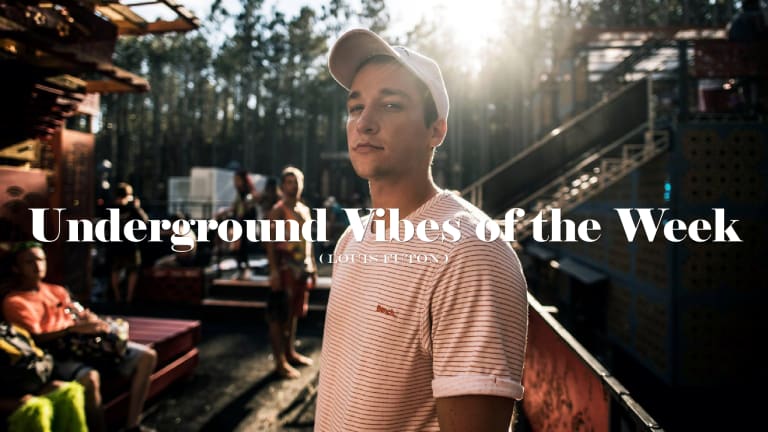 Underground Vibes of the Week / 006
Louis Futon, Boehm, Krane and more featured on this week's installment. ​
Welcome to "Underground Vibes Of The Week", the place to discover new music. No matter if it's Trap, House or Ambient, heavy and dark or bright and bouncy; if it's a vibe it belongs here. 
Childish Gambino - Summertime Magic (Louis Futon Flip)
For his latest flip, talented producer and multi-instrumentalist Louis Futon picked Childish Gambino's recent release "Summertime Magic". Check out how he made the track here. 
BRUX - I'm Back
Mysterious artist BRUX is only getting started. Her debut single bridges techno and psychedelic vocals with hard bass and analog synths; creating a dystopian atmosphere that can't let you decide whether it's super hard or super chilling. 
ZHU & Tame Impala - My Life (Brian Cid Remix)
Brian Cid takes down the energy of ZHU's and Tame Impala's original and transforms it into an ambient house masterpiece. 
Boehm - Cool Kidz
Talented producer Boehm turns to summer pop with this one, combining bright synths and vocal chops.
SNBRN - If I Can't Have You feat. Harloe
SNBRN is back after his latest U WANT IT EP, and his latest single "If I Can't Have You" is one of his most anthemic ones yet. 
Paces - Going Mad (Hood Rich Remix)
hood rich's groovy remix of Paces breaks down into a chilling atmosphere textured drums, hard bass and vocal samples take over, making up for the perfect party-starter. 
Nurko & Last Heroes - Promise Me (feat. Jessie Chambers)
Nurko and Last Heroes team up with talented vocalist Jessie Chambers for this epic and explosive track, out on NCS.