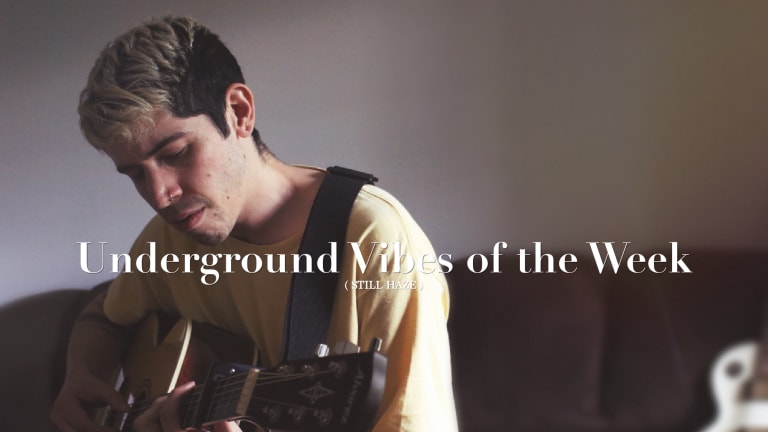 Underground Vibes of the Week / 007
Still Haze, smle, Lyloh and more featured on this week's installment.
Welcome to Underground Vibes Of The Week, the place to discover new music. No matter if it's Trap, House or Ambient, heavy and dark or bright and bouncy; if it's a vibe it belongs here.
 Peter Kuli - Potion w/ still haze
For this vibe, out through Majestic Casual, producer Peter Kuli teams up with multi-talent still haze, whose smooth vocals bounce over a catchy beat; mainly driven by guitars and hints of synths here and there. 
Benson - Hold Out (Wongo Remix)
Wongo really went above & beyond with his remix of Benson's "Hold Out", creating a magnificent remix that is worth more than a couple listens. 
Tim Legend - Anything Can Happen (feat. MAIKA)
Tim Legend with MAIKA on the vocals is as summer as it gets. Released on Ultra Music, this is maybe Tim Legend's biggest release to date. 
Autumn Keys - Halloween feat. Jay Squared & Tola
Autumn Keys recently released his debut album Harvest, and "Halloween" is one of the most interesting tracks; a chill Hip-Hop and ambient vibe.
ilo ilo - let me go
Mysterious producer ilo ilo goes absolutely crazy with his latest track "let me go". 
synthe x JASPR - the refreshments
synthe and JASPR don't hold back on the jazzy vibes with this one, managing to bridge the genre with offbeat electronic insanity. 
LyLoh - Riot!
Lyloh showcases his skills with "Riot!", a bright electro tune that bridges the old school with 2018's dance sound.