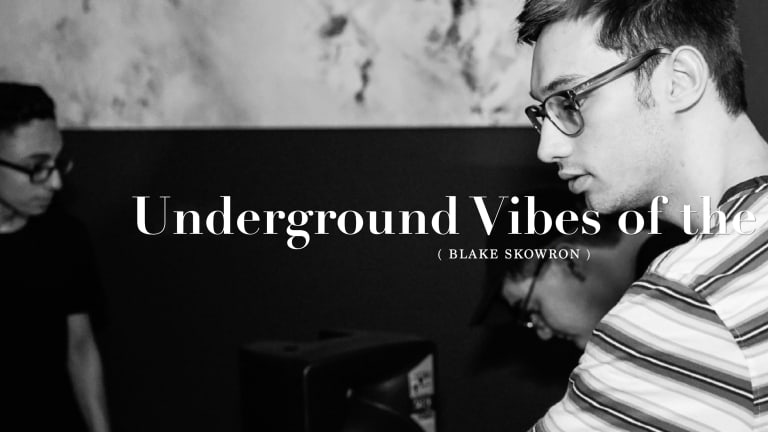 Underground Vibes of the Week / 015
Blake Skowron, Mark Johns, West1ne and more featured on this week's installment.
Welcome to Underground Vibes Of The Week, the place to discover new music. No matter if it's trap, house or ambient, heavy and dark or bright and bouncy, if it's a vibe it belongs here.
"No Fight" ft. Skylar Bennett by Blake Skowron
Blake Skowron recently decided to change things up for his debut album, a real showcase of his artistic progression from bangers to masterfully produced ambient, garage and glitch works. 
Mark Johns - Running
Mark Johns' cocky attitude shines in this short but sweet tune, with help from talented producer AObeats.  
"lust For life w/ tera kòrá" - West1ne
West1ne and tera kòrá flip "Lust For Life" featuring The Weeknd off Lana Del Rey's latest album. The SoundCloud blurb reads, "lana del rey stepped out for this one."
"Feather w/ Blue Wednesday" - ØDYSSEE
ØDYSSEE is back again with another gorgeous and bright beat. 
"Without Me" - Halsey (Nurko & Miles Away Remix)
Nurko and Miles Away manage to infect Halsey's cute, original tune with a whole new uplifting vibe and energy.  
"Hold On" - Voost
Young producer Voost kills this diverse tune, a song that takes you back to the summer. 
"White Horse" - Danism + Train, DJ RAE
This sexy after hours jam from Danism + Train and DJ RAE is guaranteed to make every dancefloor go off.