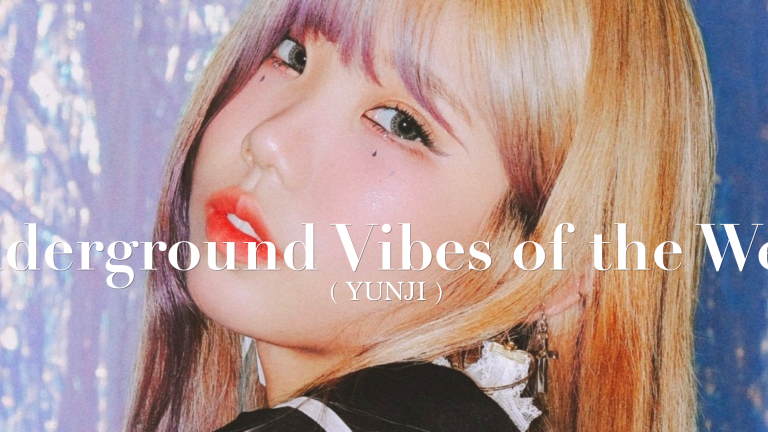 Underground Vibes of the Week / 018
Yunji, EAUXMAR, QUIET BISON and more featured on this week's installment.
Welcome to Underground Vibes Of The Week, the place to discover new music. No matter if it's trap, house or ambient, heavy and dark or bright and bouncy - if it's a vibe it belongs here. 
This week's feature includes various kinds of vibes: singer/songwriter Madi with her debut EP, forward-thinking producer chromonicci, The Kount with wonky "Snare Game" and more. 
"BREATHE IN" - yunji
Korean producer and DJ yunji goes crazy on "BREATHE IN," a futuristic, all-over-the-place vibe that combines weird rhythms with quirky effects and instruments; playing out like a complete journey at just under three minutes.  
"Freaky" - xander.
Multi-talent xander. recently released his second EP of 2018, providing a funky, synth-dominated sound that is unmistakably catchy.  
"Blame" - EAUXMAR
About a month ago, EAUXMAR became the youngest artist to release on Martin Garrix's STMPD Records. Groovy gem "Blame" serves as his followup single, proving the producer is not a one-hit wonder. 
"something 2u" - Asaa & neo
Asaa and neo provide a spectacular and diverse tune through Canadian tastemaker label Esydia. 
"Squarelove" Ft. Still Haze - QUIET BISON
With his latest four-track EP TRIALS AND TRIBULATIONS, QUIET BISON really proved himself as an up-and-comer to watch. "Squarelove" featuring Still Haze is a perfect introduction to the artist's aesthetic. 
"Pressure Gradient" - midnight
midnight has been bumping out his own take on dark, futuristic R&B works for some time now, on "Pressure Gradient" however he goes overboard with the psychedelic vibes. 
"White Horse" Ft. Robokid - Madi
Singer-songwriter and producer Madi collaborated with artists from KSHMR and Felix Snow to Excision, Virtual Riot and Slushii before finally presenting her debut Reprisal EP on Moving Castle. 
"live a lie" - LimRinse
South African musician LimRinse just dropped his second release with KUMO Collective, a soulful, futuristic gem. 
"Trust." - chromonicci. 
Young artist chromonicci kills yet another self-release, offering mind-bending production while urging listeners to "Trust" that things will be alright.
"Giant" - alex martian
alex martian just hit 2,000 followers on SoundCloud, and decided to celebrate giving out this futuristic gem. 
"tribute" - recipe.
recipe.'s synths go crazy on "tribute," starting slow and unfolding layer by layer as the track progresses. 
"Ashby" - CoryaYo
CoryaYo takes things back to the oldschool with "Ashby", cooking up for a laid-back, relaxed beat. 
"WARP" - The Kount and Naji
The Kount is on a SoundCloud streak this week. He's dropped a track a day for almost 10 days now, but "WARP" with Soulection star Naji is definitely a standout.  
"reel it in" - glance
glance flips Aminé's "Reel It In" into a laid back trap beat, that explodes into a wall of saws towards the second drop. 
"A Message to You and Myself" - Madson.
The faint singing style in "A Message to You and Myself" perfectly fits the vibe of the instrumental, resulting in a soothing , emotional gem by Madson.