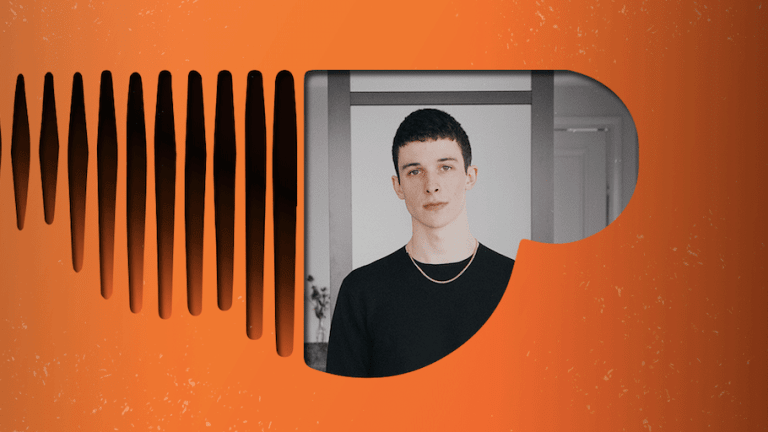 Underground Vibes of the Week / 022
Fytch, Gabriel Black, Sofasound and more featured on this week's installment.
Welcome to Underground Vibes Of The Week, the place to discover new music. No matter if it's trap, house or ambient, heavy and dark or bright and bouncy; if it's a vibe it belongs here.
SoundCloud has been considered by many artists and fans alike as the best platform for unsigned music to shine. Its direct approach and no need of distributors has enabled bedroom artists to find fan bases all over the world, and emerging talents to turn their SoundCloud game into yearlong careers. 
In this series, our aim is to showcase the best new music we discover on the platform, music that oftentimes can't be found anywhere else, as well as shine the light on successful artists that encompass everything SoundCloud is about, and have their careers based on it.
"Step By Step" Ft. Iris Penning (Fytch Remix) - DROELOE
Fytch was featured on DROELOE's latest The Choices We Face remix EP and totally killed his rendition of their the duo's track "Step By Step." Both artists are managed by management agency and label Heroic, and release under San Holo's bitbird label. Heroic founder and CEO Budi Voogt cites SoundCloud as the main medium for the growth of their artists. 
"Adrenaline" - PLYA
PLYA are just starting out but are already releasing with tastemaker label Manifesto. The imprint has released with talented artists such as SAKIMA and Hurley Mower, and PLYA's anthemic "Adrenaline" song is another addition to their short but sweet catalogue.
"goodbye" - gabriel black
gabriel black emerged seemingly out of nowhere and already shows serious potential. His latest track, "goodbye," builds upon his unique style, driven by distorted vocals and a fun yet impactful instrumental. 
"Simple" - FANNYPACK
Dutch duo FANNYPACK come out with another fun tune, featuring playful sound design, vocal chops and a chill vibe. 
"Toxin" - Duke & Jones
Up-and-coming duo Duke & Jones have recently started making waves with their unique and dark approach to trap bangers. "Toxin" is a perfect introduction to their minimal yet sophisticated style. 
"Back to You" - Parry
Parry's latest tune, "Back To You" via Wonderlust, features an anthemic, guitar-driven intro and vocal before transcending into a sequence of catchy saws and effects. 
"Replay" ft. Trini Baby - ZenAware
About a month after his chilled-out Hurt EP, young producer ZenAware is back with another release, teaming up with vocalist Trini Baby to create a bouncy gem. 
"Let Go" ft. SITA - 92elm
Showcasing expert sound design and songwriting, 92elm has been an exciting act to watch throughout 2018. His recently released collaboration with SITA encompasses everything that the talented producer has to offer. 
"Everything In Life Is Yours" - Galvanic & rn
Galvanic has been steadily giving out singles taken out of his collaborative EP with rn, and "Everything In Life Is Yours" is one of the producer's standout works so far. 
"It's Not You" ft. Intermission (Illusory Scapes Remix) - RTIK
Illusory Scapes crushes his remix of RTIK's laid-back single, seamlessly transitioning from ambient atmospheres to future bass saws. 
"Sunday" ft. Johanna Vaughan - electrobro
electrobro just released one of his most laid-back and vibey tunes, combining vocal chops with wavy sound design and minimal drum work. 
"Bulletproof" ft. Nevve - Max Styler
Max Styler is back with another release. This time, the artist's productions are laid under Nevve's stellar vocals, making up for a low tempo, bouncy vibe. 
"FlashFlood" - Lordbills and Sebastian Knight
Out via the AIA's tastemaker brand XXX, "FlashFlood" is a spacey vibe, that combines electronic production with autotuned, R&B-inspired vocals. 
"With All I Am" - Sofasound
Producer Sofasound is back after a much-needed break, and he couldn't have made a better impression with his polished new release, "With All I Am."
"Drift" - Glances
Glances' latest track starts as a smooth winter gem, before exploding into a wall of soul-crushing saws.