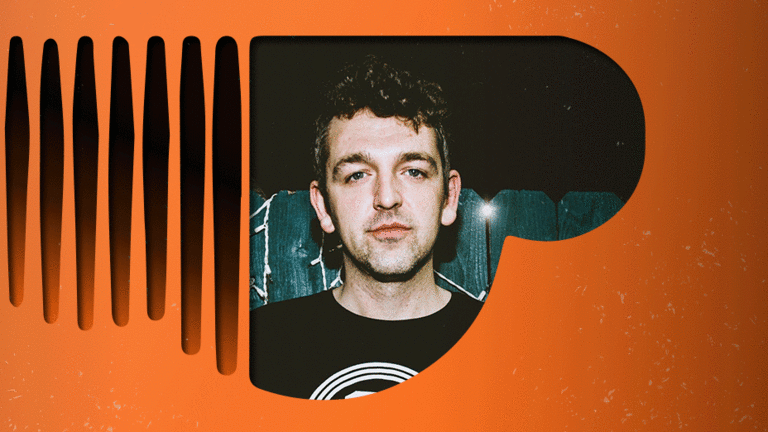 Underground Vibes of the Week / 023
Om Unit, Verzache, potsu and more featured on this week's installment.
Welcome to Underground Vibes Of The Week, the place to discover new music. No matter if it's trap, house or ambient, heavy and dark or bright and bouncy; if it's a vibe it belongs here.
SoundCloud has been considered by many artists and fans alike as the best platform for unsigned music to shine. Its direct approach and no need of distributors has enabled bedroom artists to find fan bases all over the world, and emerging talents to turn their SoundCloud game into vibrant careers.
In this series, our aim is to showcase the best new music we discover on the platform - music that oftentimes can't be found anywhere else. In addition, we shine the light on successful artists that encapsulate everything SoundCloud is about, and have their careers based on it.
"Sleeping Dragon" - Om Unit
British producer Om Unit is gearing up for the release of his Violet EP, coming out on both vinyl and digital stores January 25th. "Sleeping Dragon" is the perfect teaser for what fans are about to experience: a vibrating dub piece, that is as ever-evolving as it is ambient. 
"Stay Hollow" (Floret Loret Remix) - Ekali & Mossy
Floret Loret's remixes for artists such as josh pan, X&G and Electric Mantis have been getting him more and more attention on Soundcloud. The Phuture Collective artist just released another well-produced remix, this time for Ekali and mossy's "Stay Hollow," taken from the former artist's debut EP on OWSLA. 
"Top Shelf" (Heroless Remix) - Whethan
Heroless emerged seemingly out of nowhere with a remix of Tchami's "Adieu" in 2016, and has been on a streak of stellar remixes ever since. His latest treat is a remix of Whethan's "Top Shelf" featuring vocalist Bipolar Sunshine. 
"about the kid that never left the house" - underscores
"the parents become really protective of their kid and as a result, the kid isn't really allowed to leave the house. in the string section toward the end, I imagined that while the parents are sleeping, the kid opens the front door and just stares outside, longing to go back out and play again."
underscores' latest thematic release via San Holo's bitbird label is a sequel to his early 2018 track "about the kid that ran away." On "about the kid that never left the house," the producer goes crazy with quirky synths and and playful strings. 
"January" - Verzache
"January" is another laid-back release from Verzache, who with the help of his debut album Pool Thoughts has cemented himself as one of the most exciting indie up-and-comers. "January" is a really minimal tune; it's just a snap, guitar layers, and verzache's stellar vocals setting him up for an exciting 2019. 
"blossom" (biskwiq flip) - Aries
On his flip of "blossom" by Aries, biskwiq delivers a short but sweet and playful banger. 
"The Way It Is" - Soudiere
For almost the past three years, Soudiere has been delivering classy, sample-based beats and steadily blowing up on SoundCloud. The French producer's latest offering comes in the form of "The Way It Is," out on the LM019 compilation by Lucid Monday, an indie label really pushing and supporting the sound of the SoundCloud scene. 
"Dystopia" - C Y G N.
On "Dystopia," C Y G N. flips Drake's Link Up TV freestyle verses into an atmospheric, bouncy vibe. 
"Roots." - OmarCameUp
For his first release of 2019, OmarCameUp delivers an all-over-the-place, wonky tune. 
"norfwest" - matt jordan
matt jordan flipped Vince Staples' 2015 laid-back release "Norf Norf" into a fun banger. 
"normal" - Tera Kòrá
Tera Kòrá is back with another soulful release, this time covering SZA's "Normal Girl," taken from her 2017 album Ctrl. 
"Confused" - RYCE
Jamaican producer and vocalist RYCE really showcases his skills on "Confused," creating a short sunset vibe driven by guitar and his falsetto vocals. 
"make you feel" w/ Danny P - potsu
Young producer potsu has been getting a lot of attention over the past two years with his lo-fi-inspired beats and collaborations. He just dropped his most unexpected colllab yet: "make you feel" featuring vocals from Danny P, the kid responsible for the viral and not-so-serious "FORTNITE ANTHEM."
"Perfect High" ft. Skylar Bennett - dontloveme and chldrns
"Perfect High" is one of dontloveme's most exciting collaborations yet, teaming up with chldrns and vocalist Skylar Bennett for an R&B-infused banger. 
"Losing Touch" - FATE x LXRY
Producer's FATE and LXRY deliver once again, creating an ambient, wavey vibe. 
Underground Vibes of the Week / 022
Underground Vibes of the Week / 021
Underground Vibes of the Week / 020