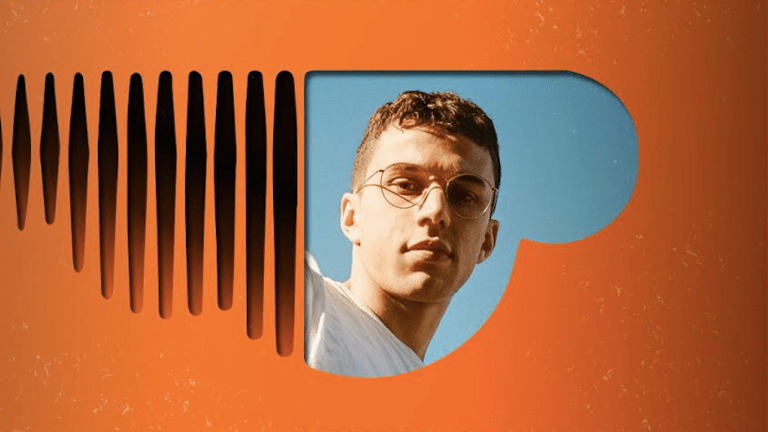 Underground Vibes of the Week / 026
Young Franco, Tori Levett, Kultur and more featured on this week's installment.
Numerous artists, industry professionals and fans consider SoundCloud as the best platform for unsigned music to shine up to its true potential. Its direct, artist-centric approach has enabled bedroom artists to find fan bases all over the world, and emerging talents to turn their SoundCloud game into yearlong careers.
In this series, our aim is to showcase the best new music we discover on the platform, music that oftentimes can't be found anywhere else. In addition, we shine the light on successful artists that are either now breaking through on the platform or have used it to attract an active following in the past. 
This week's feature includes gems by up-and-comer Tori Levett, versatile producer Kultur, young talent ford. and many more. 
"Otherside" ft. Reva Devito & Golden Vessel - Young Franco
Young Franco returns for his first single of the year with "Otherside" featuring vocals from Reva Devito and Golden Vessel. The Australian producer has always favored quality over quantity, and "Otherside" proves he is among the most skilled when it comes to creating a carefree vibe.  
"Crazy" - Tori Levett
"Crazy" proves producer/singer Tori Levett is an artist to watch in 2019. The up-and-comer provides smooth vocal lines into this pop-infused tune before fun vocal chops, hard 808s and synths explode in the drop. 
"Naked Flame" ft. LeyeT - NEBBRA
Judging by his latest single, NEBBRA isn't likely to stop surprising fans anytime soon. His latest offering is an atmospheric, minimal house tune that hides an ominous aura under LeyeT's vocals. 
"Trouble" - Trevor Daniel
In anticipation of his Restless EP coming soon on Internet Money/Alamo Records, singer/songwriter Trevor Daniel released his latest joint, "Trouble." With '80s synth chords and throwback drum samples, the single perfectly demonstrates Daniel can top trap instrumentals, as well as create radio-ready hits, with ease. 
"Back Down" (Hayden James Remix) - Bob Moses
Featured on Bob Moses' remix package for "Back Down" off their 2018 album Battle Lines, Hayden James' remix flips the uplifting original into a progressive, tasteful gem. 
"1414 Grand St" ft. Maky Lavender - Kultur
In contrast to his last release "Everchange," a synth-driven trap banger, Slow Hours member Kultur's latest offering takes a step back and features psychedelic production beneath overprocessed verses by rapper Maky Lavender. 
"SWIM" (ford. Remix) - Mild Minds
Riding off the success of his debut album (The) Evening, young talent ford. twists Mild Minds' "SWIM" into an organic, almost lo-fi vibe. 
"Ghost" ft. Ayelle - Dawncall & Subsets
Ayelle's peaceful vocals shine over Dawncall's and Subsets' crisp production that brings high-tempo energy together with washed-out guitars and synths. 
"i wanna know" - Sham.Poo 
Out via AIA's tastemaker imprint chinchilla, "i wanna know" by Sham.poo gradually builds an intricate beat into to banger driven by guitar chords and short saxophone jams. 
"Won't You" ft. Jacquie Joshua - Wooshay
Wooshay's first release on Your Secret encapsulates an uplifting vibe, having vocal chops and sharp saws go crazy under Jacquie Joshua's stellar vocals. 
"Cantuta" - Floret Loret
For rising talent Floret Loret, "Cantuta" represents his gradual exploration of more experimental styles after producing future bass. It showcases exactly that, exploring different sounds and textures over its two-and-a-half-minute duration. 
"Guap" w/ DILIP - inimicvs
Frequent collaborators DILIP and inimicvs recently teamed up for a beast of an EP, bringing together their complex and hard style for three expertly produced tracks. 
"Like That" (Nude Remix) - Lenny De Luca
French producer NUDE kills his rendition of Lenny De Luca's "Like That," creating a melancholic setting of synths and drum hits. 
"Brute" - capshun
Announcing that he'll be releasing a lot of music throughout the year, rising artist capshun is back with "Brute" - a massive banger driven by clipping kicks, 808s and crazy melodies. 
"Close Your Eyes" - Gojii
Leaving back his old XELARAIN alias, Gojii is back releasing music after a two-year hiatus. His first track, "Close Your Eyes," is a clean, soothing vibe. 
Underground Vibes of the Week / 025
Underground Vibes of the Week / 024
Underground Vibes of the Week / 023