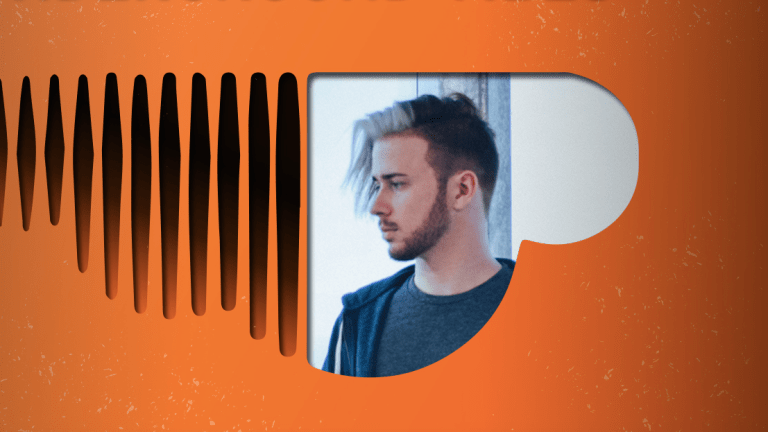 Underground Vibes of the Week / 027
Essenger, AHH OOH, BRUX and more featured on this week's installment.
SoundCloud is considered by many as the go-to platform for sharing music independently, and connecting with fellow artists and fans. Its direct, artist-centric approach has enabled bedroom artists to find fanbases all over the world, as well as leverage their growth on the platform into year-long careers. 
In this series, our aim is to showcase the best new music we discover on the platform, music that oftentimes can't be found anywhere else. In addition, we shine the light on successful artists that are either now breaking through on the platform or have used it to attract an active following in the past.
This week's feature includes gems by up-and-comer Essenger, talented Willaris K., mysterious BRUX and more. 
"Dissolve" - Essenger
Essenger spent years honing his craft and it shows. Bringing together EDM, synthwave and indie elements, he creates complex sonic worlds filled with finite details that really allow him to stand out from the crowd. On "Dissolve," his emo-inspired vocals build up the tension before two unique drops explode into a cataclasm of synths and electric guitar riffs. 
"Trouble" (Adrien Rux Remix) - CLMD
Adrien Rux's first release in a while is a well-produced remix for Norwegian act CLMD. The young producer fills the space with subtle details and gritty bass, making up for a chill yet impactful tune; one of many he'll be releasing throughout the year. 
"Cruel" - ASTN
19-year-old producer and vocalist ASTN comes out with one of his most uplifting and energetic tunes yet on "Cruel." Filtered synths and drums introduce the song before the talented artist's vocals come in, creating a dancefloor-ready vibe. 
"I Know" - AHH OOH
Hebinomichi label-head AHH OOH creates a warm sonic atmosphere with "I Know," his first release in two years, singing about overcoming life's storms and coming out the other side with love and light. 
"Lately" Ft. Conor Byrne - Rival (OUT Feb 18)
Talented producer Rival's latest single is an electronic-influenced, laid-back pop vibe. 
"everything" (ft. jessica) - mybe
Out on KUMO Collective, an eclectic brand that always manages to find the greatest upcoming talents in the SoundCloud scene, "everything" by mybe is soulful gem, featuring smooth vocals by singer jessica. 
"Soul Sacrifice" - Dombresky 
Having already gathered a massive amount of support, Dombresky's funky gem "Soul Sacrifice" proves the artist is one of the most exciting emerging talents in house music. 
"Belong" - BRUX
Evolving past her previous dark and psychedelic style, mysterious artist BRUX's latest release is a progressive, house-influenced vibe. 
"Natural Selection" - Willaris. K
On "Natural Selection" Willaris. K creates an eight-minute, techno-infused journey. 
"vice versa" - DKVPZ
Talented Soulection duo DKVPZ go crazy on "vice versa," an uplifting vibe driven by high-tempo drum patterns, synths and vocal chops. 
"ivory" - MANTRABLU
MANTRABLU's showcases his skills perfectly on the organic yet electronic-feeling "ivory," slowly introducing more elements and going from minimal to atmospheric and complex in the span of 5+ minutes. 
"Rain" - B-Dos
"Rain" marks the latest release by artist-centric Phuture Collective, a quirky track where B-Dos goes crazy over three unique drops. 
"torn" - Mir
Mir's "torn" probably marks one of his most ambitious releases yet, characterized by hard bass, unique vocal chops, and knocking drums. 
"I Dont" - Eris
Uplifting melodies and clipping kicks go crazy on "I Dont" by Eris, an uplifting, short-but-sweet vibe. 
"2359" (feat. jack cates) - Dretty Pope
Dretty Pope's latest single via PIL Society is an organic, lo-fi vibe. 
Underground Vibes of the Week / 026
Underground Vibes of the Week / 025
Underground Vibes of the Week / 024