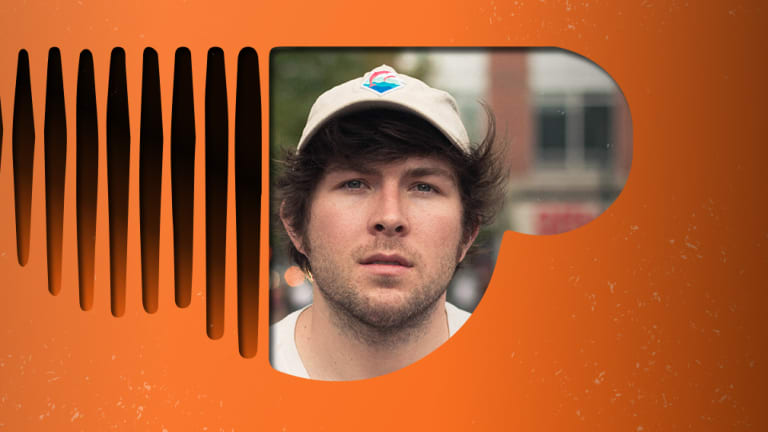 Underground Vibes of the Week / 028
Thoreau, Darci, ilo ilo and more featured on this week's installment.
SoundCloud is considered by many the go-to platform for sharing music independently, and connecting with fellow artists and fans. Its direct, artist-centric approach has enabled bedroom artists to find fanbases all over the world, as well as leverage their growth on the platform into year-long careers.
This series' aim is to showcase the best new music we discover on the platform, music that oftentimes can't be found anywhere else. In addition, we shine the light on successful artists that are either now breaking through on the platform or have used it to attract an active following in the past. 
This week's feature includes vibes by SAKIMA and Manatee Commune, bangers by SENOJNAYR and hyperforms, futuristic gems by ilo ilo and TRAILS, and more. 
"Sick Too" - Thoreau & Darci
Up-and-coming producer and vocalist Thoreau teams up with Darci for the bright yet nostalgic "Sick Too." The track is carried by light trap instrumentation and guitar melodies, while mysterious Darci and Thoreau's vocal synergy is on point. 
"DJ Romance" - SAKIMA
SAKIMA's latest single is sensual, R&B-inspired vibes. The vocalist got his start releasing with labels such as Manifesto and Moving Castle, and is now forging his own path with a series of inspiring self-releases, among them "DJ Romance."
"come thru" - ilo ilo
ilo ilo keep showcasing their production and songwriting skills in their latest single, "come thru." Starting off mellow, come through quickly flips into an uplifting, bass-driven anthem. 
"Famous" ft. Cassandra Violet - Manatee Commune
Manatee Commune's latest single off his forthcoming album, PDA, is a feelgood vibe featuring stellar vocals from Cassandra Violet and detailed production. 
"Circles" - Dretty Pope
Young artist Dretty Pope just released his debut EP Ultraplatonic, and "Circles" really shows what the EP is about: slow, lo-fi vibes that still hold a small punch. 
"Selfish" - STAYLEAVE
Out via Sola, "Selfish" is an organic, quirky vibe. STAYLEAVE's vocals dominate the track, while crazy percussions and minimal synths fill the space. 
"DMMH" - TRAILS
Producer TRAILS had pretty much disappeared for a year, and his return announcement came in fans' delight. "DMMH" already shows that the producer's sound has matured, bridging together gritty bass and synths with organic drum recordings, electric guitars and piano melodies, and marks one of the many tracks he'll be releasing throughout the year. 
"Your Eyes (And Other Safe Havens)" - Ark Patrol
Ark Patrol's latest self-released, self-titled album is one of his most impressive works to date, something that shows on the organic and nostalgic "Your Eyes (And Other Safe Havens)."
"king cobra" w/ proxy ichi - e p i c u r e
e p i c u r e and proxy ichi go crazy on "king cobra," chopping and screwing guitars to create a chill, psychedelic progression.  
"Navigating" ft. Slyleaf - Astrale
6-minute journey "Navigating" by Astrale featuring Slyleaf is an ambient masterpiece, starting off with dreamy atmospheres and washed-out electric guitars. 
"The Outcome Of Your Loneliness" - GAWS THE GREAT
GAWS THE GREAT slowly builds this one up, out on SoundCloud collective and label BONSAI. Ambient synths and atmospheres evolve into a vocal chop-driven banger. 
"Lost" - BROKN
Out via PureTone, "Lost" by 17-year-old Romanian producer BROKN surprises with its explosive and colorful future bass drops.
"ASCEND" - hyperforms
Finnish producer hyperforms comes out with another explosive banger as expected, showcasing his known synths and hard drums before switching the vibe into double-time chaos dominated by vocal chops. 
"WHO CARES?" - SENOJNAYR
SENOJNAYR's "WHO CARES?" is a prefect example of how weird and wonky things can get when the talented producer decides to experiment. 
"MODIFIED' - suni vega
On "MODIFIED," suni vega takes a step back from his usual dark releases and combines hard, distorted bass with layers of catchy melodies. 
Underground Vibes of the Week / 027
Underground Vibes of the Week / 026
Underground Vibes of the Week / 025