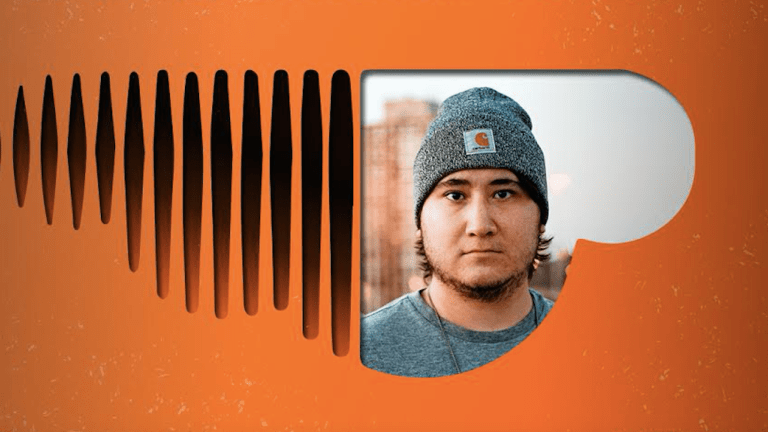 Underground Vibes of the Week / 029
TWO LANES, Mielo, COVEX and more featured on this week's installment.
Many consider SoundCloud to be the go-to platform for sharing music independently, as well as building connections with fellow artists and fans. Its direct, artist-centric approach has enabled bedroom artists to share their music and find fanbases all over the world, as well as leverage their growth on the platform into yearlong careers.
This series' aim is to showcase the best new music we discover on the platform, music that oftentimes can't be found anywhere else. In addition, we want to shine the light on successful artists that are either now breaking through on the platform or have used it to attract an active following in the past. 
"Scar" ft. Cailee Rae - Mielo
Mielo is really coming up lately, releasing one well-produced vibe after another. His latest track "Scar" featuring vocals from Cailee Rae is a vibe from start to finish, incorporating intoxicating drum patterns and synth layers under a nostalgic atmosphere. 
"Five Months Later" - Prince Fox
Prince Fox's first single for the year, out on Dim Mak, is a bass-driven, yet radio-ready vibe featuring expert vocal work. 
"Hey Now" (Covex Remix) - London Grammar
Talented producer Covex hadn't produced a remix in some time now, yet his latest, impactful work is proof he is one of the most exciting names to recently emerge. 
"Long Lost Sunday Morning" - Tep No
Tep No's "Long Lost Sunday Morning" is an organic, danceable gem, filled with catchy guitars, catchy vocals and saxophone melodies sprinkled here and there. 
"Deviate" - Tora
Electronic-influenced band Tora showcases expert songwriting, production on emotional new single "Deviate". The four-member group released their debut album Take A Rest in 2017, so their latest release could signal the approach of another project. 
"Dead Inside" - rkm. x IVISH
Producer rkm. has slowly but surely started making a name for himself, showcasing his dark, futuristic productions on SoundCloud. His latest collaboration features vocals from rapper and singer IVISH, a boom-bap beat that takes a different direction in comparison to his usual trap-influenced releases. 
"pain (+)" - zodivk
Producer zodivk comes out with another toned-down, minimal flip, this time taking on The Code's "Pain" and twisting it into a fast-paced yet laid-back vibe. 
"About You" - Krysh
Krysh's latest glitchy release is what we've come to expect from him; explosive, layered synths and clipping drum work.
"splash" - whysp & maccus
Producers whysp and maccus team up for "splash" a quirky beat that despite being 2:30 minutes long, goes crazy with wonky synths and lush chords.
"changing tense" - former hero
On "changing tense," U.K. artist former hero offers an indie-influenced, uptempo journey: five minutes filled with organic percussion and expertly arranged components.
"White Lies" (Justice Skolnik Remix) - ODESZA
Justice Skolnik offers a really easy, carefree take on Odesza's anthem "While Lies," turning the pop song into an anthemic house vibe. 
"Lily Of The Valley" - Dave Winnel
Dave Winnel's latest single "Lily Of The Valley" is uplifting and melodic. It manages to take hints from earlier electro and progressive house while still sounding fresh. 
"under the table" (juuku flip) - Banks
His remix of Banks' "Under The Table" marks jukuu's debut release, yet it has managed to achieve massive exposure on SoundCloud and mark him an exciting new-comer.
"THE FALLEN ONES ✝" - memphis. 
For his later banger memphis. comes out with another bass-fueled, ominous vibe.
Underground Vibes of the Week / 028
Underground Vibes of the Week / 027
Underground Vibes of the Week / 026