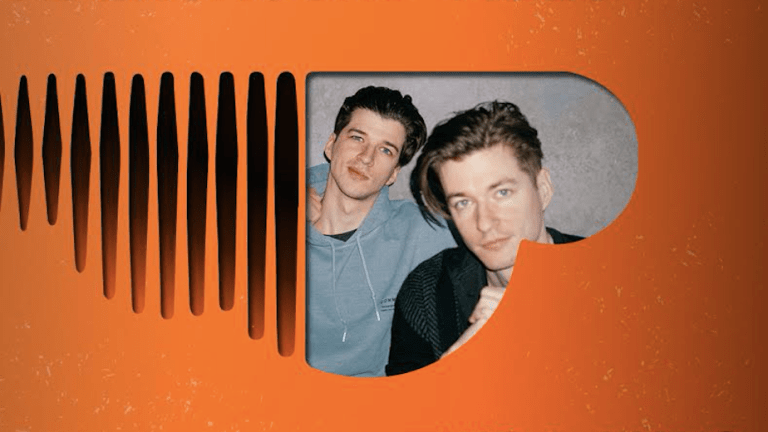 Underground Vibes of the Week / 030
TWO LANES, Laxcity, Orkid and more featured on this week's installment.
SoundCloud has been considered by many artists and fans alike as the best platform for unsigned music to shine. Its direct approach and no need of distributors has enabled bedroom artists to find fan bases all over the world, and emerging talents to turn their SoundCloud game into long-term careers.
In this series, our aim is to showcase the best new music we discover on the platform, music that oftentimes can't be found anywhere else, as well as shine the light on successful artists that encompass everything SoundCloud is about, and have their careers based on it.
This week's feature includes vibes by Young Lungs and Verzache, bangers by Rusha & Blizza, futuristic gems by Kilamanzego and Spoken Bird, and more.
"Back Down" ft. Kwesi - TWO LANES
TWO LANES have really started making a name for themselves in recent months. The two brothers' music is approachable yet unique and impactful, something that they prove with their latest release. "Back Down" featuring vocal work by Kwesi is a progressive, synth-dominated gem, inflicting a summery yet nostalgic feeling.
"Waiting For You" ft. Jack Wilby - Stisema
On "Waiting For You" featuring vocals from Jack Wilby, out on Strange Fruits, Stisema manages to combine tasteful songwriting with danceable club energy.
"Schools Out" - MEMBA
MEMBA's latest release is a dreamy, almost lo-fi showcase of expert production and songwriting. Groovy drums and quirky vocal chops dominate the track, making for three minutes of fun.
"If You Knew" ft. Verzache - Young Lungs
Young Lungs is starting to establish himself as one of the most prominent hip-hop up-and-comers. On "If You Knew" the young artist teams up with Verzache for a smooth, guitar-driven cut, produced by Verzache himself with the help of long-time collaborator Cian P.
"Just Try" - Laxcity and ÊMIA
Laxcity's talent allowed him to catch the attention of Medasin, and now he's debuting at ALT:Vision Records with "Just Try" featuring vocals by ÊMIA. The single is a smooth R&B-inspired vibe, immediately getting into action while fading out beautifully with an ambient outro.
"Lay Low" - ORKID
Swedish talent ORKID's latest single is a forward-thinking vibe, blending pop with indie and electronic elements to create a minimal yet impactful tune.
"Nine Of Ten" (Spoken Bird Remix) - Psy Fi
With his latest remix, Spoken Bird takes on Psy Fi's "Nine Of Ten," turning the atmospheric single into a psychedelic, garage-influenced vibe.
"Brutal" ft. Kyle Reynolds - Charlie Crown
On "Brutal," Kyle Reynolds' vocals top Charlie Crown's production perfectly, making for a future-infused, tasteful tune.
"Muted Blue" - HOUNDTRACK
Tastemaker brand Above The Surface just released their first sample pack along with a compilation to celebrate. HOUNDTRACK's track "Muted Blue" takes the listener on a melodic journey, driven by gritty synths and complex drum patterns.
"Without U" ft. Victoria Zaro - Snugs
On "Without U" featuring vocals from Victoria Zaro, up-and-coming talent Snugs blends explosive future bass saws with an infectious pop vibe.
"Do It Better" ft. Justine Vales - Frents
"Do It Better" featuring Justine Vales by Frents is driven by bright plucks, impactful piano chords and playful vocal chops.
"Fragments Of A Dream" w/ MacwithaQ - Kilamanzego
On "Fragments Of A Dream" with MacwithaQ, producer Kilamanzego goes completely crazy, programming complex melodies over hard bass, letting the track unfold before it fades away with the help of an atmospheric outro.
"August" - Ouska
Ouska proves his versatility on "August," a classy vibe driven by groovy chords, guitar melodies and playful 808s.
"Closer" - Firas Tarhini
Out via AIA's tastemaker brand chinchilla, on "Closer" Australian producer Firas Tarhini uses organic instrumentation and smooth vocals to offer a warm, nostalgic vibe.
"This Bottom" - Rusha & Blizza
Rusha & Blizza showcase their skills on "This Bottom," creating a sexy, bass-driven banger that combines booming 808s with wonky effects and sharp synths.
Underground Vibes of the Week / 029
Underground Vibes of the Week / 028
Underground Vibes of the Week / 027