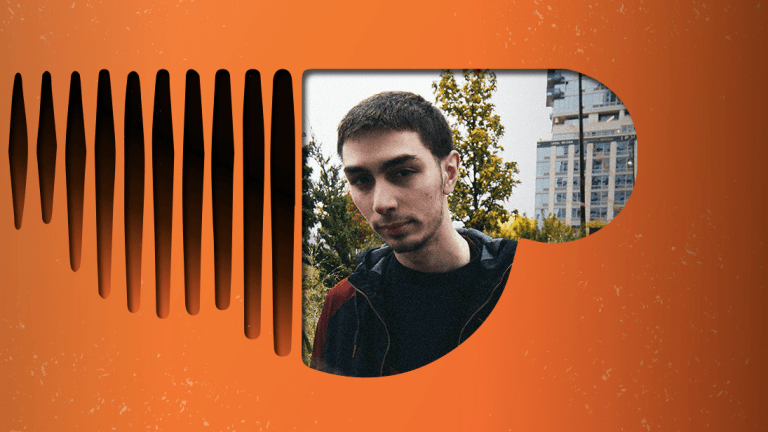 Underground Vibes of the Week / 031
Kidswaste, Lucian, Sofasound and more featured on this week's installment.
Numerous artists, industry professionals and fans consider SoundCloud as the best platform for unsigned music to shine up to its true potential. Its direct, artist-centric approach has enabled bedroom artists to find fan bases all over the world, and emerging talents to turn their SoundCloud game into yearlong careers.
In this series, our aim is to showcase the best new music we discover on the platform, music that oftentimes can't be found anywhere else. In addition, we shine the light on successful artists that are either now breaking through on the platform or have used it to attract an active following in the past.
This week's feature includes dancefloor gems by Afrosamuraiist and stripess, pop vibes by Lucian and Philosofie as well as deep cuts by ezzyℒand and YEMA.
"Sleeping Pills" ft. KOLE - Kidswaste
Having taken some time to release original music, French producer Kidswaste is back with ethereal, smooth single "Sleeping Pills." Its high-tempo organic drums and soft synths play out under KOLE's beautiful vocals.
"Good Care" ft. Philosofie - Lucian
Lucian's most recent single is a straight-up pop gem, blending radio-friendly vibes with unique drum work and vocal chops, all worked beautifully into an interesting arrangement.
"Counting Down" ft. Ella Poletti - smle
Producer duo smle are releasing a new EP soon and decided to give fans a little taste with "Counting Down." Featuring vocals by Ella Poletti, the single is an uplifting, mid-tempo gem that features crisp production and expert songwriting.
"Don't Fight It" ft. Chromonicci - Sofasound
It's not the first time the two talented producers link musically, yet this time Chromonicci's smooth vocals accompany the funky production by him and Sofasound, making up for a catchy, dance floor-ready vibe.
"Daydream in Green" - ozoyo
Turkish producer ozoyo showcases his skills once again on "Daydream in Green," staring off with an atmospheric, boom bap-inspired beat, and flipping it into a laid-back trap gem.
"Darkest Hour" - SEVDALIZA
SEVDALIZA's latest single "Darkest Hour" is a forward-thinking, psychedelic vibe. Inflicting an almost post-apocalyptic feeling, it follows piano sections with analogue synths and programmed drums, all under her touching vocals.
"Limits" w/ vowl. - Flawed Mangoes
Flawed Mangoes' (A.K.A. fla.mingo) and vowl.'s "Limits" is a stunning showcase of both their styles, going from washed out atmospheres to organic, guitar-driven textures before fading out with a beautiful outro.
"No Options" - kyddiekafka
Spanish producer kyddiekafka's "No Options" is a present to fans. Over a wave-inspired, atmospheric beat the musician lays down washed out, autotune vocals resulting to a deep vibe.
"My Body" - Afrosamuraiist
Afrosamuraiist goes absolutely crazy on "My Body," having groovy synths, vocal chops and complex drums intertwine in a hectic manner.
"givin up" - stripess
stripess' "givin up" is a funky, dance floor-ready gem in which he mixes soulful vocals with organic instruments over a groovy house beat.
"Fluro" - MoreNight
MoreNight's "Fluro" is an uplifting, wonky gem, dominated by expert sound design, fast-paced drums and crisp production.
"Paper Dreams" - Hudson Lee and Vorso
Hudson Lee and Vorso surprise going with glitch-hop vibes in the first drop of "Paper Dreams," switching things off afterward and offering a great mood for the entire four minutes of the track.
"Carnival I & II" - ill-esha
Out on Muti Music, "Carnival I & II" by ill-esha is a complex yet atmospheric effort, blending bright synths with subtle ambiances.
"Kiss in Montpellier" - YEMA
Teasing his upcoming EP, YEMA manages to create an amazing, peaceful atmosphere on "Kiss in Montpellier" and successfully combine it with clicky, organic percussions for a stunning result.
"Soul Calibre" - ezzyℒand
ezzyℒand goes really dark on "Soul Calibre," in which clipping kicks support crushed drums and washed-out vocal samples.
Underground Vibes of the Week / 030
Underground Vibes of the Week / 029
Underground Vibes of the Week / 028