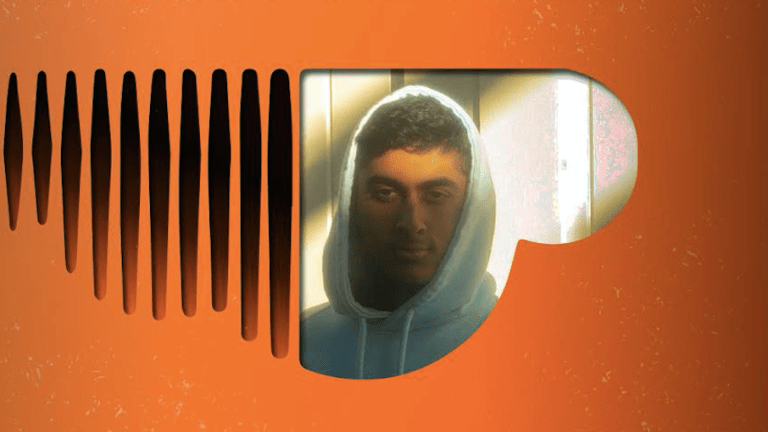 Underground Vibes of the Week / 032
Floret Loret, Napoleon Gold, wev and more featured on this week's installment.
SoundCloud is considered by many the go-to platform for sharing music independently, and connecting with fellow artists and fans. Its direct, artist-centric approach has enabled bedroom artists to find fan bases all over the world and leverage their growth on the platform into lifelong careers.
This series' aim is to showcase the best new music we discover on the platform, music that oftentimes can't be found anywhere else. In addition, we shine the light on successful artists that break through on the platform or have used it to attract an active following in the past. 
This week's feature includes house gems by wev and Gianni Blu, bangers by nodle and glances, laid-back vibes by zodivk and wÿlse, and more. 
"Buss Down" - Dilip and Deffie
For Lucid Monday's 20th compilation, Dilip teams up with fellow producer Deffie for a soothing house cut featuring warm chords, organic drum work and (of course) a vocal sample from Blueface's viral hit "Thotiana."
"Juniper" - Floret Loret
Floret Loret is one of the brightest talents coming out of the SoundCloud scene right now, having his music turn the heads of some big names. In his recent Tangled Roots EP, he showcases the entirety of his skills, going from gritty drops to atmospheric cuts, all filled with organic textures and foley samples. 
"When I'm Okay" ft. Sarah De Warren and Eru Matsumoto - Crystal Knives
22-year-old producer Crystal Knives comes out with his second release on Elysian Records, the catchy "When I'm Okay" featuring vocals from Sarah De Warren and Eru Matsumoto on cello. The track offers a hybrid sound, bridging pop and future bass as well as electronic and organic production. 
"Memories' - Synchronice
Brotherly duo Synchronice expand their style on their latest release, "Memories," moving in a pop direction and showcasing expert songwriting and production.
"Ignore Me" ft. LevyGrey - Napoleon Gold
Up-and-coming producer Napoleon Gold proves his diversity once again, providing sinister, late-night vibes on "Ignore Me" featuring vocals from LevyGrey.
"Deep In My Soul" - Gianni Blu
Released via ChillYourMind, Gianni Blu's "Deep In My Soul" is a perfect beach anthem, featuring catchy vocal samples, melodic plucks and infectious house energy.
"Alone Again" - Mahalo and Milkwish
Out via Tiesto's underground imprint, AFTR:HRS, "Alone Again" is a lighthearted yet sophisticated single from Mahalo and Milkwish. 
"fake id" (wev edit) - wev
Up-and-coming talent wev flips Riton and Kah-Lo's "Fake ID" into a minimal, groovy vibe, utilizing classic drums and soft pads. 
"wehavetime (+)" - zodivk 
As expected, zodivk's latest release is a smooth, laid-back vibe, having organic drums drive the groove while synths and washed-out vocals complete it.
"Dragon" - wÿlse
wÿlse's "Dragon" starts with hectic drums and arpeggios before diving straight into a bouncy, almost lo-fi-feeling drop.
"atoms and void" - ukko
ukko goes crazy on "atoms and void," combining overdriven kicks with plucky chords before flipping the track into atmospheric, fast-paced madness.
"Looking For You" - DaWave
Out via AIA's tastemaker label chinchilla, DaWave's "Looking For You" starts with a pop vibe before offering gritty bass lines and synths in the drop. 
"éascadejó" - epicure
"éascadejó" has trap drumwork bouncing over a lo-fi atmosphere, before switching into a guitar and vocal sample-driven second half. 
"disect" w/ hurt - nodle
Producer nodle enlists hurt for "disect," an atmospheric, minimal banger.
"Nightshade" - Glances
Unexpectedly, notable talent glances decided to drop a drum and bass tune, and he totally nails it with his dark, glitchy production.
Underground Vibes of the Week / 031
Underground Vibes of the Week / 030
Underground Vibes of the Week / 029