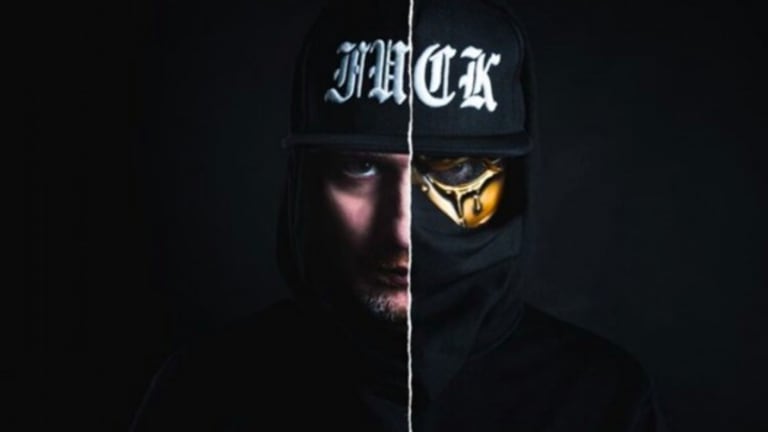 Mask Off: UZ Reveals Identity & Debut Album
The trap lord is finally revealing the face behind the figure.

UZ's state of anonymity has come to an end. Since bursting onto the scene in 2012, the masked producer has been a catalyst for the rise of trap in electronic music to the state of prominence it remains today. All the while, he's remained enshrouded in mystery and intrigue. Now, on the release day of his debut album, Layers UZ peels back the final layer.
The unveiling has validated the long held theory that UZ and two-time world champion turntablist DJ Troubl are one in the same. As one of the longest standing anonymous artists in dance music, the French multi-alias producer toyed with the idea of revealing his identity earlier this year. He'd been incorporating Future's "Mask Off" in his sets, and at the Quality Goods Records takeover show in Los Angeles he ended his set by taking off the mask before quickly ducking back into the shadows. Having seen the crowd's reaction, he decided to put the secrecy to rest permanently.
Today UZ turns a new corner in his career. With the rise of his label Quality Goods Records in the last year, and now the release of his debut album, it seemed his anonymity had continued to become more of a vestige than a distinction. That said, if his brand new album Layers is any indication, there's a lot to celebrate in this veteran artist's career as he opens an exciting new chapter.
Listen to UZ's debut full length Layers featuring Quix, OG Maco, Oski, Elliphant and more, available now.