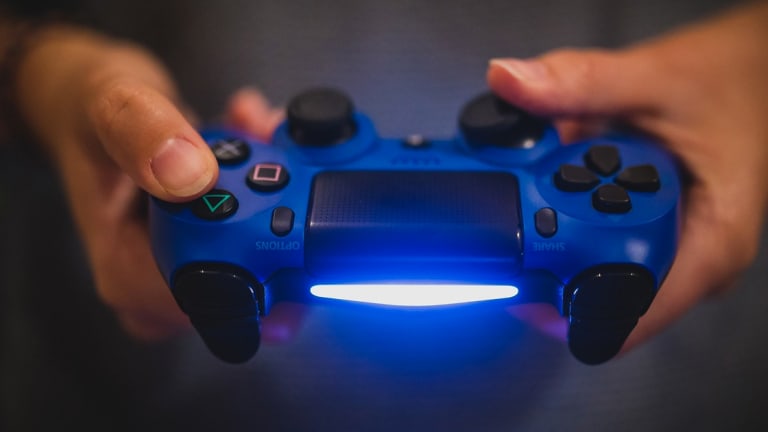 Get Your Video Game Geek on With These Electronic Treasures
Nothing beats Daft Punk's Tron: Legacy Soundtrack, but these songs can definitely hold their own.
Video games have sure evolved since those 8-bit days and you know what that means: so has its music. Wrapping up all those techy, cyber and 8-bit sounds we loved back then and still enjoy now, our gaming EDM playlist has quite a list of dubstep, electronic, house, drum and bass, glitch hop and electro tracks that'll get you in the mood to play some video games. So whether you're a Playstation, Xbox or Nintendo fan, you're sure to love these handpicked electronic gems!
Here's a teaser:
Tokyo Machine - Pixel
If we're going to talk video games we have to start with the classics and Tokyo Machine's electronic track "PIXEL" definitely brings us back in time to those old school days of 8-bit games like The Legend of Zelda, or, for younger generations, Pokémon on the Game Boy Color. Did you know that blowing dust out of those NES cartridges to fix frozen games is just a myth? Man, were we fooled!
Uppermost - Flashback
Continuing our flashback to those childhood favorites is one of Uppermost's tracks from his album Origins. This soaring electronic track sounds like the perfect background music for platform games like Rayman or Little Big Planet. And while on the subject of platform games, who else is excited for the return of Spyro?!
Stonebank - All Night
Speeding things up just enough for racing games like Mario Kart and Super Monkey Ball, Stonebank's hardcore single "All Night" makes you feel like you're driving at full speed dodging some green shells and banana peels on the infamous Rainbow Road.
Datsik & Virtual Riot - Warriors of the Night
Who's ready to rumbleee?! Perfectly capturing the spirit of fighting games like Mortal Kombat and Soul Calibur, Datsik and Virtual Riot set the stage with their dubstep collaboration "Warriors of the Night." So...put 'em up because you just might be battling that big old villain Nightmare next.
Flux Pavilion - Hold Me Close
Dubstep plus some bassy goodness is the best combination that Flux Pavilion can give to help keep us focused and feeling like an overall slaying badass in shooter games like Overwatch and Destiny. Did you know they recorded seven thousand voice lines for Overwatch? Times that by the twelve different languages it's in and you have eighty-four thousand voice lines. That's insane!
If you liked what you heard so far, check out the rest of our video game music themed playlist and get gaming!